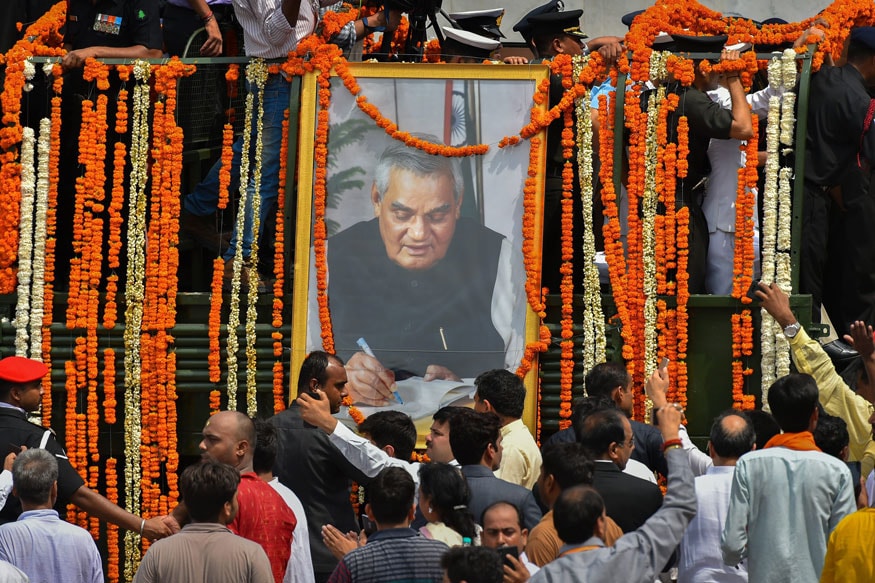 Yogi Adityanath Government Announces Four Memorials in Memory of Vajpayee
In tribute to former Prime Minister Atal Bihari Vajpayee, the Yogi Adityanath led BJP government of Uttar Pradesh has announced the construction of four memorials in districts of Agra, Lucknow, Kanpur and Balrampur.

Chief Minister Yogi Adityanath who believes that UP is Vajpayee's 'karmabhoomi' - the land of action, said that this will give the people of the state an opportunity to be a part of his final journey.

While the government is yet to make a formal confirmation over the location of the memorials, the districts have been carefully chosen, on the basis of the significance it held in Vajpayee's life.

Agra has been chosen, as the ancestral house of Atal Bihari Vajpayee is located in the Bateshwar village of the district, whereas, he completed his higher studies from DAV College, Kanpur- making it the second qualified city.

Since Vajpayee was a five- time Member of Parliament from Lucknow and spent considerable amount of time there, it is the third selected location for the planned memorial. Meanwhile, Balrampur is the place from where Vajpayee won his first ever Lok Sabha elections of 1957.

As per sources, the BJP government also plans to build a life-size statue of former PM Atal Bihari Vajpayee at Sangam in Allahabad, which might inaugurated by Prime Minister Narendra Modi himself.

Earlier on Friday, the UP Government has also announced that the ashes of Vajpayee will be immersed in rivers of all the districts of Uttar Pradesh. The UP government put out a list of 75 districts along with the name of the small and big rivers that were picked for the immersion of Vajpayee's mortal remains, who was cremated in New Delhi on Friday.