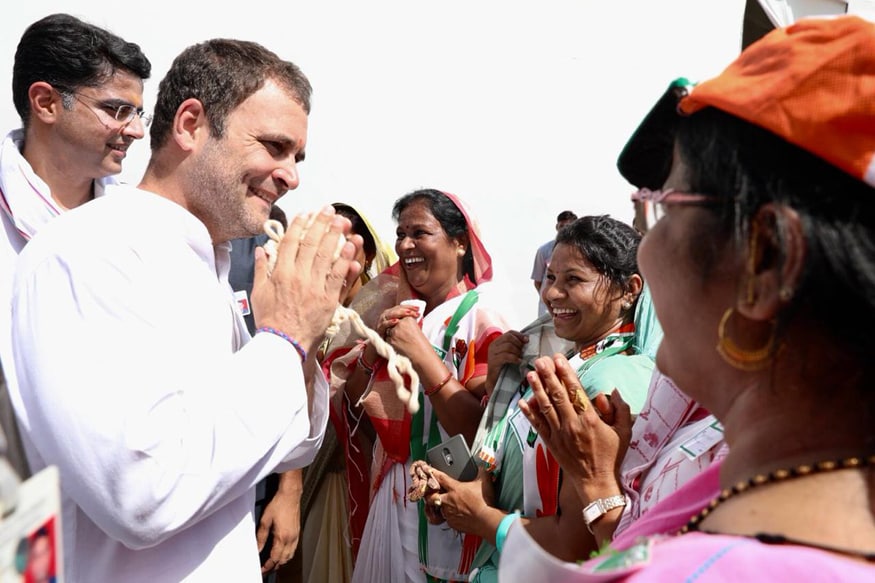 Want You to Have Phones With 'Made in Dungarpur' Tag: Rahul Gandhi in Poll-bound Rajasthan
While attacking the NDA government for a "failed" Make in India campaign, Congress President Rahul Gandhi told supporters gathered at a rally in Rajasthan's Dungarpur that his party wants the people of Rajasthan to one day have phones 'Made in Rajasthan' or 'Made in Dungarpur'.

Taking Congress' campaign for the upcoming Rajasthan assembly elections to Dungarpur on Thursday, Gandhi attacked the Modi government on various issues, including 'Make in India', Rafale, demonetisation among other things.

Speaking at the rally in Dungarpur's Sagwara, Gandhi said, "We want you to be able to read 'Made in Rajasthan', 'Made in Dungarpur' written at the back of your phones one day."

He added, "Make in India has flopped. The Congress government will open doors of banks to our youth and MSMEs of Rajasthan who in turn will employment."

Attacking the government over the implementation of GST, Gandhi said, "Acche din has only arrived for India's richest. When Congress comes to power, we will change Gabbar Singh Tax to GST."

Targeting CM Vasundhara Raje for her links with scam-tainted IPL boss Lalit Modi, Gandhi said, "CM of Rajasthan's business partner Lalit Modi gave money to her son. BJP government works for these kinds of people."