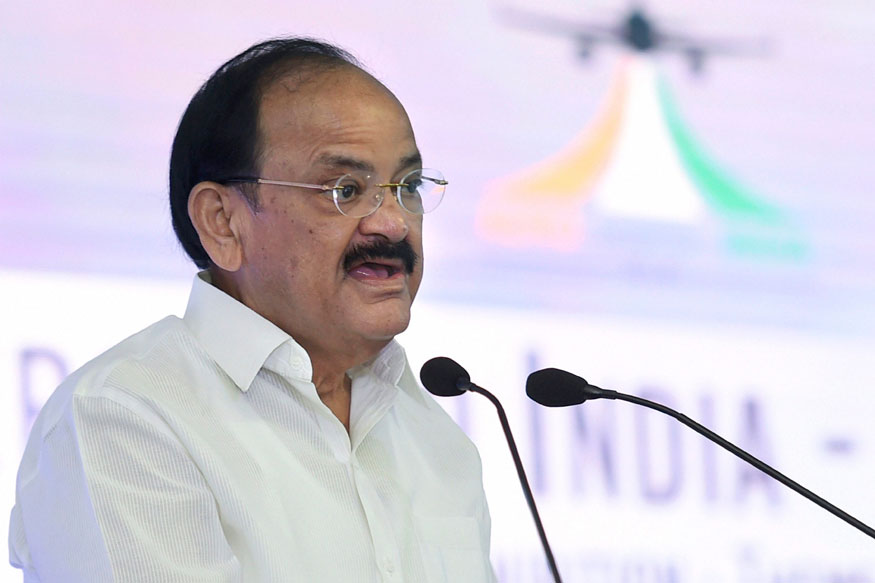 Venkaiah Naidu Cuts Short Hyderabad Visit to Consult on Impeachment Motion Against CJI
New Delhi: Vice President Venkaiah Naidu on Sunday cut short his visit to Hyderabad and returned to the National Capital to set in motion the process of consultations after an impeachment notice was filed against the Chief Justice of India by the Opposition.

The Vice President is also the Chairman of the Upper House.

Naidu has spoken to Subhash Kashyap, former secretary general of the Lok Sabha, PK Malhotra, former law secretary, Sanjay Singh, former legislative secretary and senior officials of the Rajya Sabha sect. he is also likely to meet dormer Supreme Court judge Sudarshan Reddy, according to sources.

There was no official reason assigned for the "sudden" change in the tour schedule, government sources said.

Naidu who reached the Telangana capital on Saturday and participated in a programme organised by ISCON on Sunday morning. He was the chief guest at a graduation ceremony of a private educational institution in the city as well on Saturday evening.

This comes after Congress and six other opposition parties on Friday moved a notice for the impeachment of CJI Dipak Misra, accusing him of five counts of "misbehaviour" and "misusing" authority.

The opposition parties met Naidu and handed over a notice for the impeachment of the CJI with signatures of 64 MPs of the Upper House.

No Chief Justice has ever been impeached in India and any decision on the notice by the Opposition parties against the CJI is likely to be taken by the Vice President following legal consultations.

The MPs who signed the notice belong to the Congress, the NCP, the CPI (M) and CPI, the SP, the BSP and the Indian Union Muslim League (IUML). The leaders of these parties earlier met in Parliament and gave the final shape to the notice for impeachment.