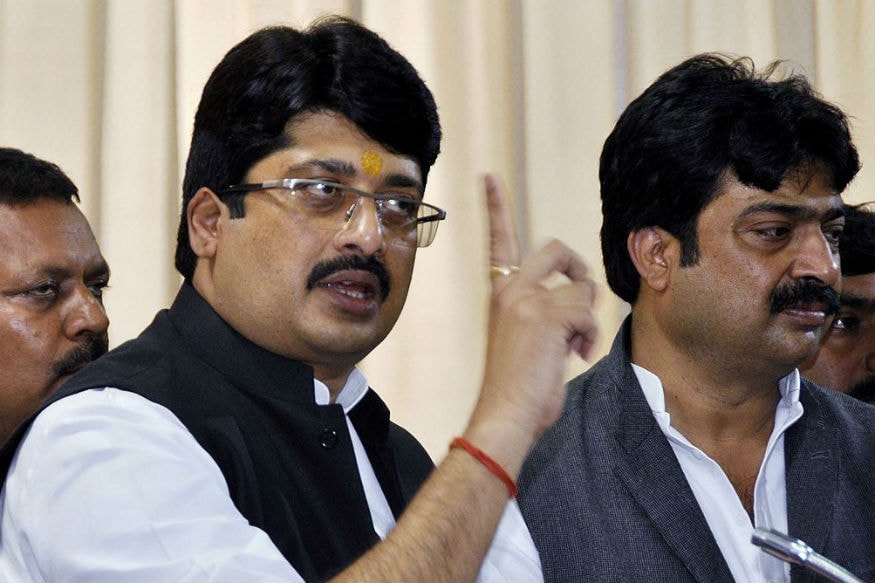 UP Strongman Raja Bhaiyya's Political Outfit Likely to be Called 'Jansatta Party'
Lucknow: Raghuraj Pratap Singh or Raja Bhaiyya, the six-time MLA from Kunda constituency of Pratapgarh district in Uttar Pradesh, is reportedly launching a political party of his own and sources say that he has filed an application for the same with the Election Commission of India.

News18 had earlier reported how the Thakur leader was planning to launch a political party of his own ahead of the 2019 Lok Sabha elections.

The party will likely be called 'Jansatta Party'.

The announcement regarding the new party is expected to be made at a grand rally at Janeshwar Mishra Park in Lucknow on November 30.

The application for registration of the new political outfit, sources say, was submitted to the EC on Tuesday by Akshay Pratap alias Gopal on behalf of Raja Bhaiyya.

Political observers say that Raja Bhaiyya's party can "galvanise the upper caste votes" and may end up helping the BJP in 2019 by preventing shift in votes to a possible SP-BSP alliance.

Raja Bhaiyya, who had close ties with the SP, is reported to be in constant touch with the top BJP leadership.

In the recent Rajya Sabha polls, he had voted in the favour of the BJP candidate. Raja Bhaiyya's closeness to the BJP is also seen as a fall out of the SP-BSP understanding. The political hostility between Raja Bhaiyya and BSP chief Mayawati is well known in UP.

The formation of Raja Bhaiyya's party and Shivpal Yadav breaking away from the SP to form his political party is likely to further divide the opposition ahead of 2019 Lok Sabha polls.