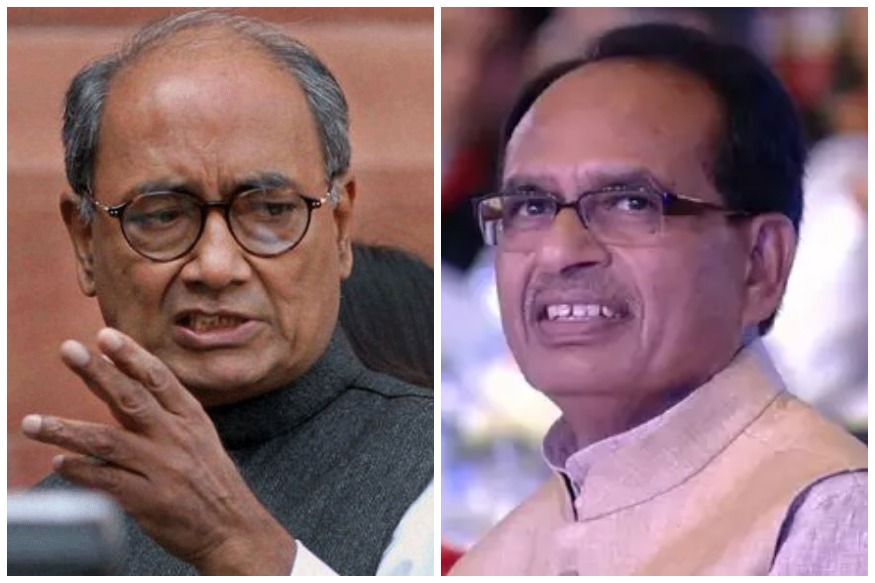 Rebels Give Sleepless Nights to Both BJP and Congress as Deadline to Withdraw Nominations Ends Today
Bhopal: With time running out to persuade rebels to withdraw their nominations against official party candidates, both the BJP and the Congress have put their firefighters on ground to placate the dissenters. The last last date for withdrawing nominations is November 14.

Known for often landing his own party in trouble with his off the cuff remarks, former Madhya Pradesh Chief Minister Digvijaya Singh has emerged as the chief troubleshooter for the grand old party this time as chairman of co-ordination committee.

In the BJP, the onus of reaching out to sulking party leaders is jointly shouldered by many senior leaders, including Narendra Singh Tomar, state president Rakesh Singh, and state in charge Vinay Sahastrabuddhe.

The situation seems to be graver for the BJP than the Congress. The party is witnessing unrest among cadre following ticket distribution and till now it has tasted little success while persuading seniors such as Jirtendra Singh Bundela and Chandar Singh Sisodia to withdraw nominations.

Influential rebels who still remain in the fray include Santosh Joshi from Susner, Ghasiram Patel from Rajnagar, Ramdayal Ahirwar from Chandla, Ajay Yadav from Khargapur, former MLA Shantilal Bilwal from Jhabua, Vel Singh Bhuria form Sardarpur, Iqbal Singh Gandhi from Ujjain South and Jitendra Singh Pandya.

Former Gwalior mayor Samiksha Gupta too joined ranks with the rebels announcing that she will contest as an Independent .

In Bhopal, former MLAs Jitendra Daga has filed nomination from Huzur while another former legislator Brahmanand Ratnakar is in the fray from Berasia. Party seniors who are yet to withdraw their dissent include Narendra Singh Kushwah from Bhind, Lalit Porwal from Indore-3, former minister KL Agrawal from Bamori, Jaipal Singh Chawda from Rau, Dhiraj Pateria from Jabalpur North, Ramkrishna Kusmaria who filed nomination from Damoh and Patharia.

In case of Babulal Gaur, BJP president Amit Shah intervened to placate the senior leader and ensured ticket to Gaur's daughter in law Krishna.

In the Congress, Digvijaya is the man in charge of dousing the dissent. MP Congress president Kamal Nath is also using his vast experience to manage dissenters. From offering them nominations in proposed Legislative Council and Lok Sabha elections to plum posts in various corporations and boards, the Congress is leaving no stone nturned to entice the rebels.

Digvijaya persuaded Sanjiv Sharma to withdraw his nomination from Bhopal South by visiting his home. The former MP CM also managed to placate rebels such as Sajid Ali, Nasir Islam and Munawwar Kausar who had filed nominations as Independent candidates from Bhopal Madhya.

Among prominent rebels who are still giving a headache to the Congress are Preeti Agnihotri from Indore-1, Xavier Meda from Jhabua against Kantilal Bhuria's son Vikrant, Kedar Dabar from Khargone, Rajendra Mandloi from Barwani, Rupali Bare from Pandhana, Surendra Singh from Burhanpur, Chhote Yadav from Indore-5 and Raees Babloo from Bhopal Madhya.

​