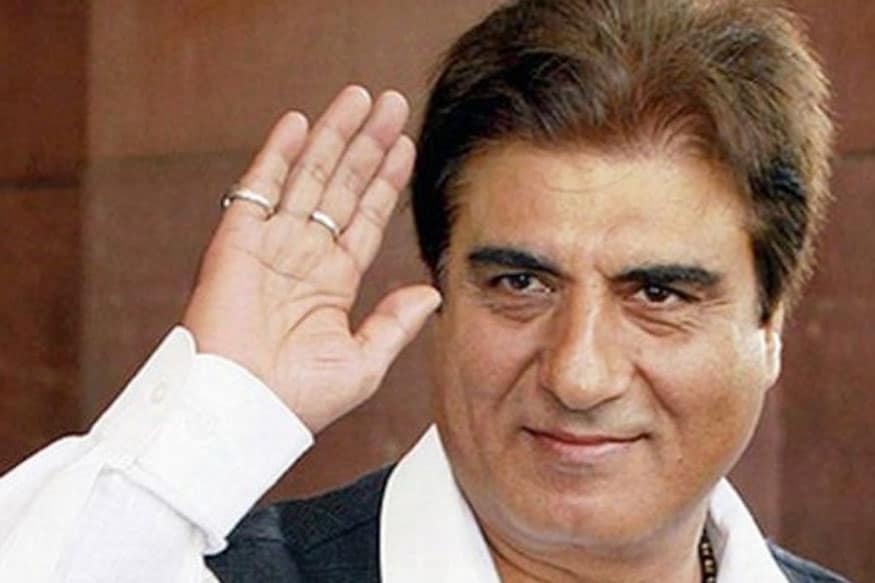 Raj Babbar Quits as UP Congress Chief, Jitin Prasada Likely to Replace Him
Lucknow: Uttar Pradesh Congress chief Raj Babbar has resigned from his post and Union minister Jitin Prasada is expected to replace him.

Babbar's resignation comes days after Congress chief Rahul Gandhi said during the party plenary about the need to make way for younger leaders. On Tuesday, Goa Congress President Shantaram Naik had resigned saying that he was "inspired" by Rahul Gandhi's speech at the party plenary about making way for younger leaders.

Sources said Babbar's resignation has not been accepted by the party yet.

Earlier, there were reports that Goa Congress chief Bharatsinh Solanki is likely to be replaced soon by the party high command. Solanki, however, has denied that he has resigned. Top sources in the party have confirmed that he met the Congress president on Monday and offered to quit citing personal reasons.

While speaking to media, Babbar did not say anything about his resignation. He said, "I was sent here with a special task. I have worked as much as I could have done. My performance must have been good and bad at times. I do not want to comment anymore let the party leadership decide my performance."

After attending the plenary session in New Delhi, Babbar said, "I feel for the upcoming 2019 Lok Sabha elections everybody's role should change accordingly. However, who will play what role, will be decided by the party leadership."

Around 10pm, he took to Twitter to pay tribute to poet Kedarnath Singh who passed away on Monday. "In the end friends, I would like to say that in the end 'end' is just a phrase, which is often blown away by the powerful words. Such powerful lines of Kedarnath Singh will never send us far away from him. My tributes to the great writer," he tweeted.

According to Congress sources, the party will look for a Brahmin face to replace Babbar. Some of the names the rounds are former Union minister Jitin Prasada, former Congress MP Rajesh Mishra and former Congress MLA Laliteshpati Tripathi. However, sources also claim that Prasada being close to Congress President is the front-runner.

​