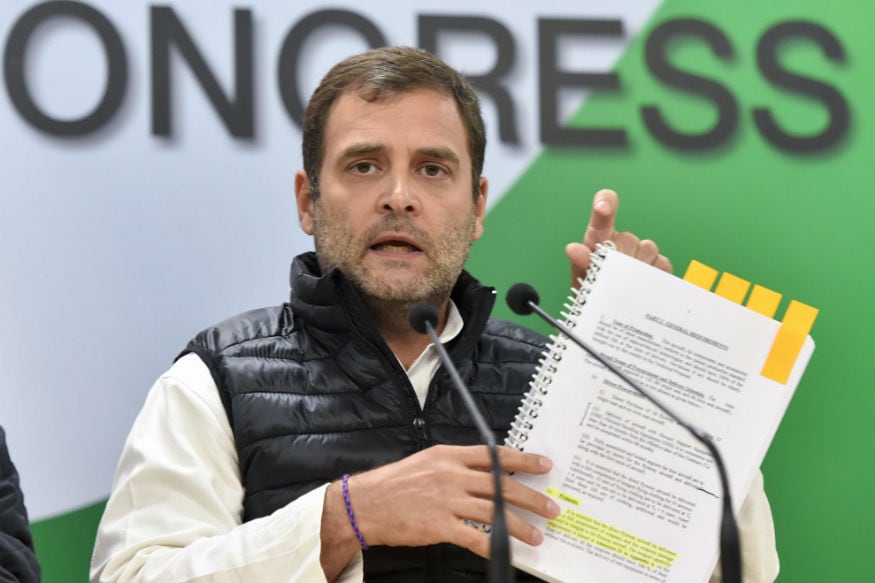 Rafale LIVE: Rahul Gandhi Again Dares PM Modi to 15-Minute Debate, Says 'BJP Leaders Afraid of Speaking on Issue'

The Rafale fighter jet debate continued to rock Parliament on Monday as Sitharaman faced protests by Opposition MPs during her speech in the Lower House.

With just two days left for the winter session to end, the controversy surrounding the fighter jets has led to heated debates and adjournments in Rajya Sabha and Lok Sabha.

The two Houses were earlier adjourned amid sparring between the treasury and the Opposition benches on the issue.

Opposition parties led by the Congress have been attacking the Modi government over the deal, alleging that it was struck at an exorbitant price and benefited an Indian businessman at the cost of the government-run Hindustan Aeronautics Limited. The charges have been denied by the government.

The Supreme Court had last year given the Narendra Modi government a clean chit on the procurement of 36 Rafale fighter jets from France and dismissed all petitions seeking a direction to the CBI to register an FIR for alleged irregularities in the deal. The apex court said there was no occasion to doubt the decision-making process in the multi-billion dollar Rafale deal.