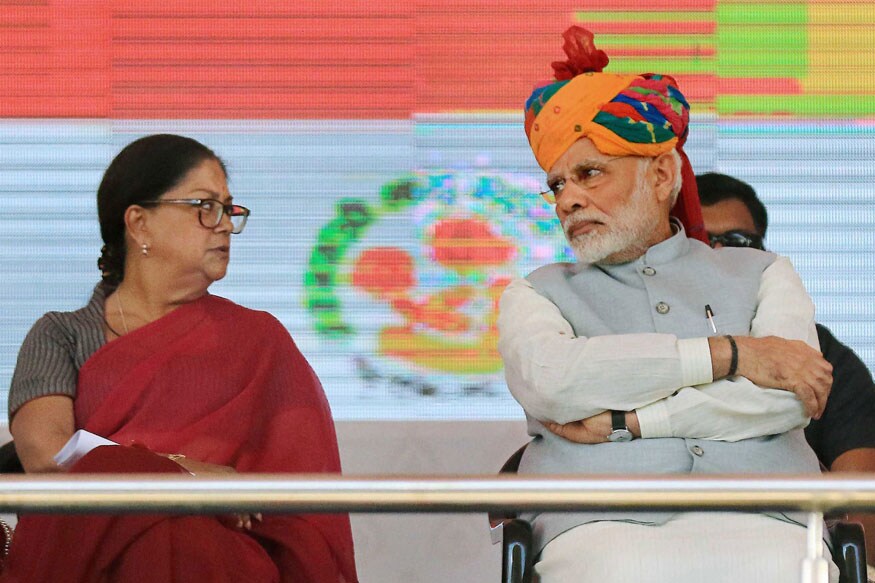 PM Modi to Make Poll Pitch in Jaipur Today, Seek Feedback from 2.5 Lakh Welfare Beneficiaries
Jaipur: Rajasthan Tourism Department's age-old tagline 'Padharo Mahare Desh', welcoming guests to the state, has a new political connotation and target audience this election season.

Over 2 lakh beneficiaries of various central government-run schemes in the state have been extended invitation to interact with Prime Minister Narendra Modi in Jaipur on Saturday.

The PM will interact with these beneficiaries at Jaipur's famous Sawai Madhi Singh stadium is what is being seen as a soft launch of the BJP campaign for Rajasthan assembly polls as well as General Elections slated next year.

Chief Minister Vasundhara Raje and her ministerial colleagues have left no stone unturned to make the show a big success. "We will also showcase state government schemes when the PM comes here," the CM said while talking to mediapersons this week.

The opposition Congress has called the grand mobilisation a "blatant misuse of government machinery" for political motives. Congress national general secretary Ashok Gehlot accused the BJP of spending people's money "like water" in such meetings, saying there cannot be a bigger example of misuse of government funds.

"The BJP government in Rajasthan has crossed all limits on spending hard-earned money of the people for organising such meetings on celebrating anniversary of its rule," Gehlot said in a statement.

As such, Rajasthan has never witnessed a massive political mobilisation programme of this nature with beneficiaries drawn from each Assembly segment in the state. It is perhaps also an indication that the BJP is preparing to contest Rajasthan Assembly polls with PM Modi at the forefront of its campaign.

The government is also taking precautions in selecting the beneficiaries to avoid a redux of the Jhunjhunu incident earlier this year when some youths waved black flags at PM's function.

BJP workers who will accompany groups of beneficiaries from their respective districts to the state capital have also been reportedly briefed accordingly. "There is enthusiasm among the beneficiaries to interact with PM Modi," said Girdhari Singh, Sarpanch of Rawatmal village in Ajmer district.