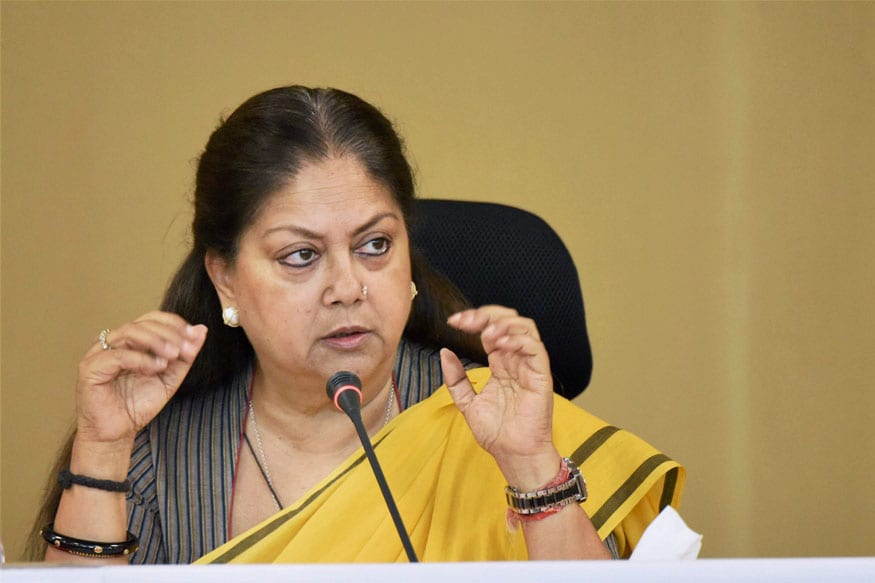 Only My Ashes Will Leave Rajasthan, Vasundhara Raje's Response to 'Outsider' Remarks
New Delhi: Chief Minister Vasundhara Raje has reacted sharply to Congress leaders calling her an "outsider", by saying that she came to the Rajasthan in a doli (palanquin) and will only her ashes will leave the state.

"There are some who are questioning my origins, but those who are asking me this question should first tell us about their in-laws (sasural) and original home (pihar)… Rajasthan me meri doli aayi thi aur arthi hi wapas jayegi," she said.

Raje was addressing the media at the Deepawali Milan programme organized by the state BJP unit.

Recently, Rajasthan Congress chief Sachin Pilot spoke about the "outsiders in Rajasthan". "I have been associated with Rajasthan since I was two-and-a-half years old, and Raje has been associated with this state since she was 22 years old. My father was an Air Force fighter pilot. He fought elections much before the foundations of BJP were laid in the state."

In 1979, Rajesh Pilot fought election for the first time from Bharatpur.

Rajasthan goes to polls on December 7. Sachin Pilot is seen as a contender for the CM's post. He being a Gurjar, so-called politically powerful castes like Jats, Rajputs and Brahmins see him as a 'neutral'.

Voting for the Rajasthan Assembly elections will take place on December 7 and results will be declared on December 11.