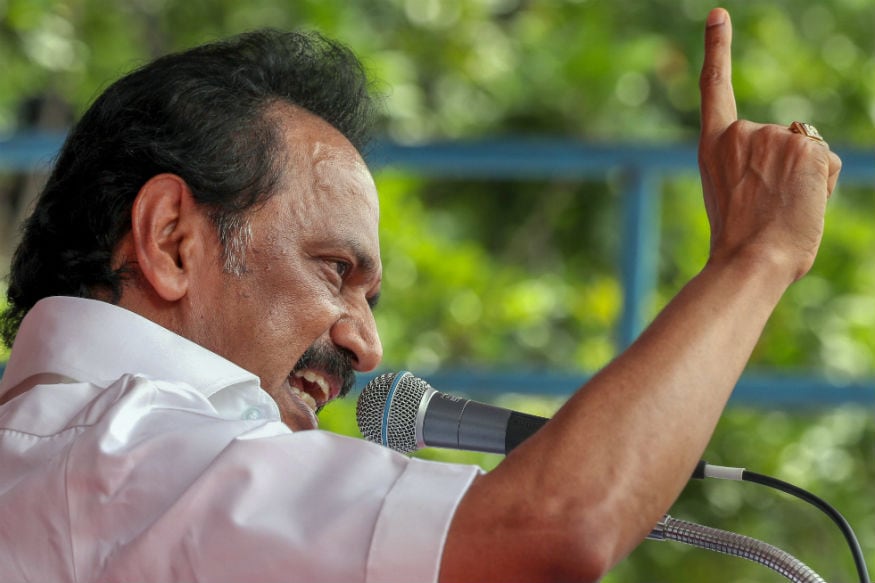 Now, DMK Seeks Probe Into 'Suspect' Rafale Deal to Reveal 'Truth'
Chennai: The DMK Saturday demanded an inquiry into the Rafale deal to find out the "truth" following former French President Francois Hollande's reported comments.

Hollande was quoted in a French media report as purportedly saying that the Indian government proposed Anil Ambani-led Reliance Defence as the partner for Dassault Aviation in the Rs 58,000 crore Rafale jet fighter deal and France did not have a choice.

"PM (Narendra) Modi promised a transparent, corruption-free government but former French President Hollande's interview shows that the Rafale deal is suspect," DMK president M K Stalin said in a tweet

"The PM is accountable to the people of India. A full-fledged enquiry should be ordered to find the truth.

#ModiRafaleLiesExposed," he said on Twitter, on a day when Congress president Rahul Gandhi renewed his attack on the Centre over the Rafale deal.

Gandhi had earlier said in the day that Prime Minister Narendra Modi and Anil Ambani jointly carried out a Rs 130,000 crore "surgical strike" on the defence forces.

The French government has said it was in no manner involved in the choice of Indian industrial partners for the

Rafale fighter jet deal, asserting that French companies have the full freedom to select Indian firms for the contract.

Reacting to Hollande's reported remark, which is at variance with the Indian government's position on the Rafale deal, a Defence Ministry spokesman had Friday said,
"The report referring to former French President Hollande's statement that government of India insisted upon a particular firm as offset partner for Dassault Aviation in Rafale is being verified."