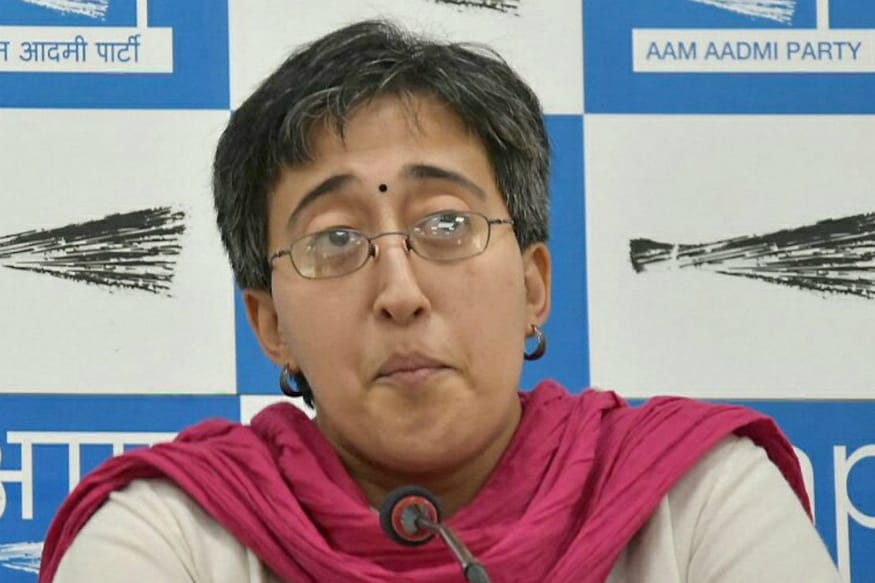 Months After Dropping 'Marlena', AAP Leader Atishi is 'Singh' on Kshatriya Event Poster
New Delhi:
Months after she chose to drop 'Marlena' surname from her name, AAP leader Atishi has been referred to as 'Atishi Singh' in posters for a Kshatriya community event she attended in the national capital.
Atishi, who is likely to fight 2019 Lok Sabha elections from East Delhi seat, also posed with community members with a ceremonial sword, The Hindu reported. The chief guest at the Vijayadashami event organised by the Kshatriya Vichaar Manch Mandawali was Delhi's deputy CM Manish Sisodia, the report said.
Apart from the poster, the flex behind the dais, too, referred to the AAP leader as 'Atishi Singh'.
Atishi had dropped 'Marlena' from her name in August this year amid rumours that the move was forced by party leaders as it was "too Christian-sounding" for the voters. Quoting sources, a PTI report said Atishi's original surname was 'Singh' and that 'Marlena', was added to her name by her parents to invoke Communist thinkers Karl Marx and Vladimir Lenin.
Atishi had also changed her Twitter handle to "@AtishiAAP" from @Atishimarlena.
Reacting to the posters, former AAP leader Ashutosh said it was "regrettable".
अगर ये सच है तो दुखद है ? मैंने जितना ⁦@AtishiAAP⁩ को जानता हूँ वो कभी इस बात के लिये तैयार नहीं होगी । ⁦@ArvindKejriwal⁩ को भी इस बात का सार्वजनिक तौर पर विरोध करना चाहिये । मुझे पूरी उम्मीद है ⁦@ArvindKejriwal⁩ करेंगे । https://t.co/r2IMnDy5vX

— ashutosh (@ashutosh83B) October 21, 2018