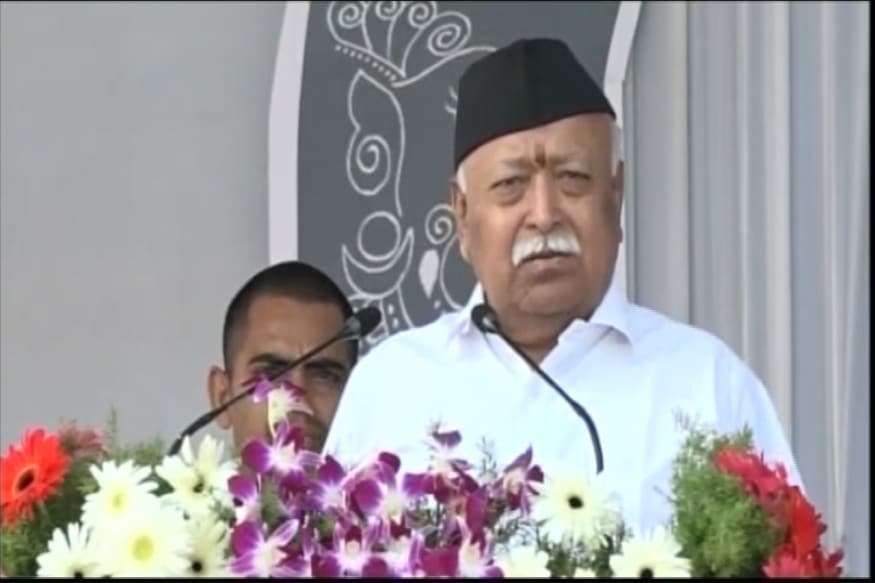 Mohan Bhagwat Vijayadashmi Speech LIVE: RSS Chief Hints at Rafale Deal, Says India Should Become Self Reliant

Stay tuned for live updates:

Nobel Prize winner and social activist Kailash Satyarthi, the chief guest at this year's function, in his address urged RSS workers to ensure that women and children get a safe environment of more and more cases of exploitation at shelter homes are being reported.

This year's Vijayadashami also holds importance due to the recent speeches by Bhagwat projecting a more moderate stance as he set out to explain the RSS to the wider world. In a speech last month in Delhi, Bhagwat had gone to the extent of saying some contents in book 'Bunch of Thoughts' by RSS' second chief M S Gowalkar were no longer relevant. He had also dismissed the idea of RSS backing a Congress-free country and that it thought Muslims to be aliens. Last year, Bhagwat had spoken on issues like the Rohingya crisis, cow vigilantism, Jammu and Kashmir and surgical strikes.