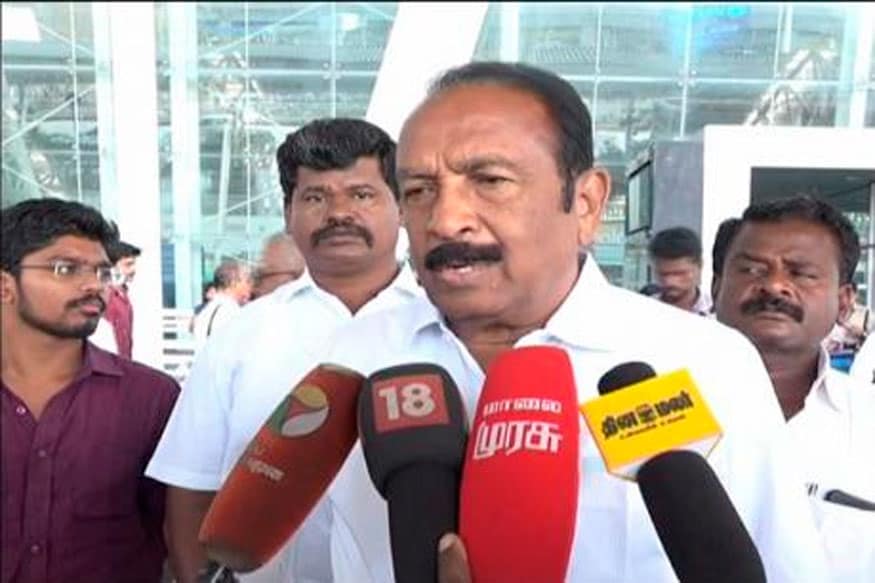 MDMK Decides to Have Truck with DMK to Defeat BJP, AIADMK in Tamil Nadu
Erode (TN): The MDMK Saturday said it has decided to have an alliance with the DMK and its allies to defeat the BJP at the Centre and the AIADMK in Tamil Nadu.

A resolution to this effect was one among the 34 passed at the party's state-level conference in Erode to celebrate the 50th year of the MDMK chief Vaiko's entry into politics and to remember Anna and Periyar.

In another resolution, MDMK expressed concern over the delay in conducting the local body polls in Tamil Nadu and demanded that it be held, for which a detailed announcement should be made immediately.

Yet another resolution opposed the Karnataka government's proposal to construct a dam across Cauvery in Karnataka and said if the Central government granted approvalt, no water would reach Tamil Nadu from the upper riparian state.

MDMK also wanted the Centre to implement the 27 per cent reservation for students belonging to the Backward Class in all Central government-run schools.

The party also demanded that the Tamil Nadu government introduce prohibition, abolish NEET, bring in Lok Ayuktha and save fishermen in the state from frequent attacks, allegedly by the Sri Lankan Navy and Coast Guard.

Earlier, a resolution condoled the death of former Prime Minister Atal Bihari Vajpayee and former Tamil Nadu Chief Minister M Karunanidhi.