Politics
Manohar Lal Khattar Takes Oath as Haryana CM for 2nd Term With Dushyant Chautala as Deputy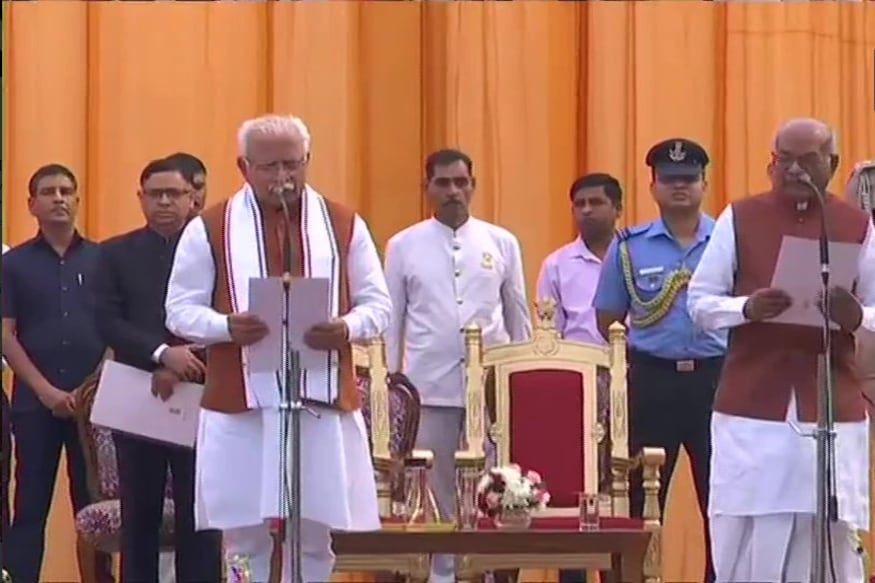 Chandigarh: Manohar Lal Khattar took oath as the Haryana chief minister for a second term on Sunday with JJP leader Dushyant Chautala as his deputy a day after the governor invited him to lead the coalition which also has the support of seven Independents.
Khattar was unanimously elected leader of the BJP's legislative party in Haryana on Saturday after which the BJP staked claim before Governor Satyadeo Narain Arya to form the government.
Khattar said a total of 57 MLAs — 40 of the BJP, 10 of the JJP and seven Independents — have come together to form the government.
Details to follow