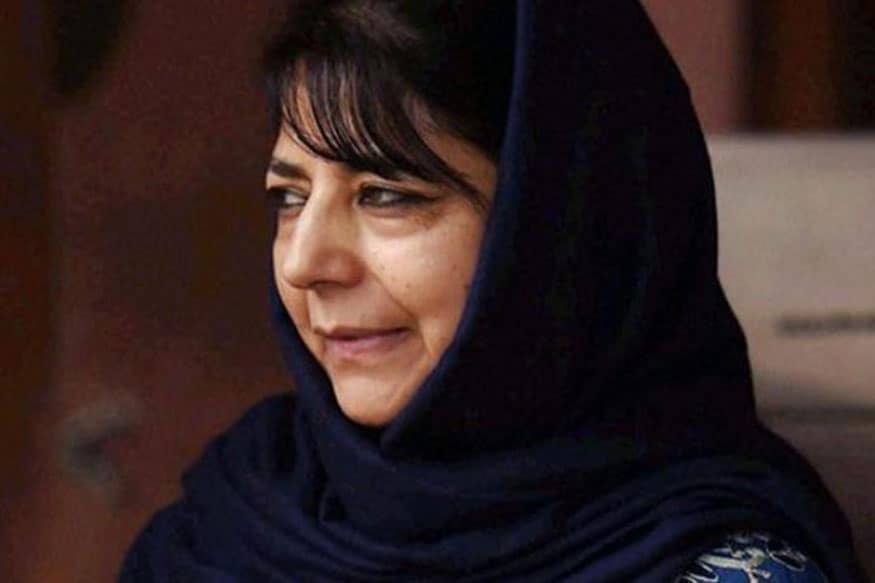 Lodge Sedition Case Against Mehbooba for 'Supporting Terrorism': Shiv Sena Dogra Front
Jammu: Activists of Shiv Sena Dogra Front (SSDF) on Tuesday staged a protest here, demanding registration of a sedition case against former chief minister Mehbooba Mufti for saying slain Hizbul Mujahideen commander Manan Wani was a "victim of relentless violence".

Led by their leader Ashok Gupta, dozens of SSDF activists took out a rally from Rani Park here. They raised slogans demanding registration of FIR against all those who came forward in support of Wani, who along with his associate was killed in an encounter in Kupwara district on October 11.

"We demand registration of sedition case against former chief minister Mehbooba Mufti and others for supporting terrorism. He was a terrorist and had quit his studies to wage war against the country," Gupta told reporters.

In a tweet on Monday, Mehbooba called for withdrawal of cases against three Kashmiri students studying in Aligarh Muslim University (AMU) and described Wani "a victim of relentless violence in Kashmir".

"Pushing youth to the wall will be counter productive. Centre must intervene in withdrawing cases against students and AMU authorities must revoke their suspension. The respective state governments outside Jammu and Kashmir should be sensitive to the situation and prevent further alienation," Mehbooba wrote on twitter.

Meanwhile, National Panthers Party (NPP) chairman and former minister Harsh Dev Singh also came down heavily on the former chief minister and said such statements cannot be tolerated.

He asked the centre and the governor administration in the state to initiate appropriate action against Mufti.

"Such a statement cannot be tolerated especially from a person who has held the post of chief minister in the state. They are encouraging terrorists who are trying to vitiate the atmosphere in the state at the behest of Pakistan," Singh said.

He claimed the situation in Kashmir valley had deteriorated due to the "soft approach and appeasement policy" adopted by the Centre and the previous PDP-BJP government.

Lauding the security forces for their anti-militancy operations, Singh said provocative statements from some politicians have had a demoralising effect on the forces that are working under tough conditions to deal with Pakistan-sponsored proxy war.​