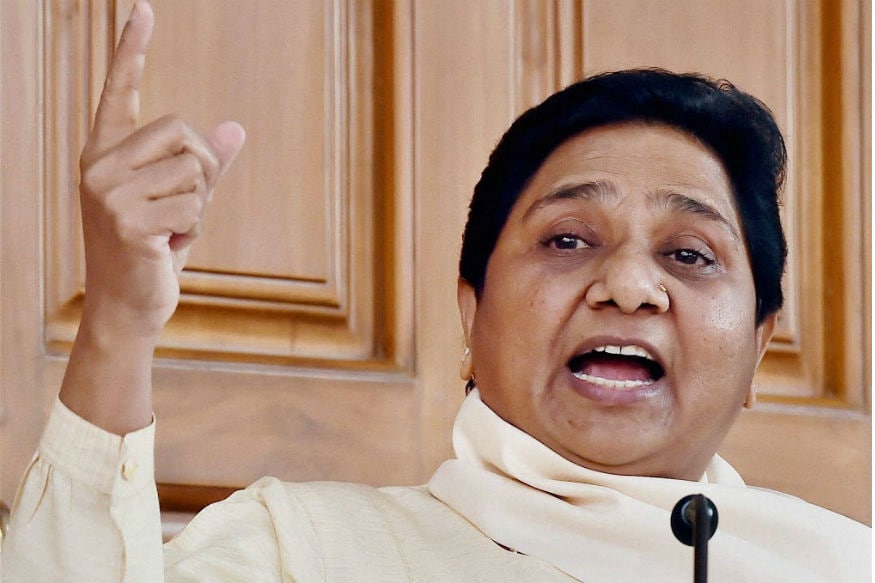 Karnataka Govt Formation LIVE: Mayawati Blames Congress, Says Calling JD Team B of BJP Divided Votes
Stay tuned for LIVE updates on Karnataka government formation:

The Supreme Court said that it can't overturn the decision of the Governor without seeing on what basis the BJP had claimed to have the numbers. The apex court made it clear that it won't stay the swearing-in but it would be subject to outcome of the petition in the court on Friday. The Congress-JDS had moved the court late on Wednesday night, seeking a stay on the swearing-in, calling it unconstitutional. It argued that the Governor should have invited the majority post-poll coalition of JDS-Congress first. The 15-day window given to BJP to prove its majority was also deliberated upon, but the court refused to modify it, for now.

The three-judge bench, comprising justices A K Sikri, S A Bobde and Ashok Bhushan, said they are wondering whether the Supreme Court can restrain the governor that might lead to constitutional vacuum in the state. The court also observed that the general trend of its past judgments was not to issue injunction or restrain the governor. Over an hour into the hearing, the bench said that unless it sees BJP's letter, it would not know what kind of majority it has. The court observed that it was preposterous to argue, before MLAs take oath, they were not amenable to anti-defection law and it meant it was an open invitation to horse-trading. It also sought to know why the governor gave 15 days for floor test to the BJP and how it was claiming majority when the Cong-JD(S) combine has higher numbers. Attorney General K K Venugopal said the swearing-in was subject to the outcome of floor test and the court can hear the matter after that.

The JDS and Congress had moved the Supreme Court after Governor Vajubhai Vala invited the BJP to form the government first.

Government formation in Karnataka has been a muddled affair with the Karnataka Assembly election results 2018 throwing up a hung Assembly, giving 104 seats to the Bharatiya Janata Party (BJP), 78 seats to the Congress and 37 seats to the JD(S). The Congress has dramatically backed the JD(S) for chief ministership and both parties are likely to parade their MLAs before Governor Vajubhai Vala today morning.