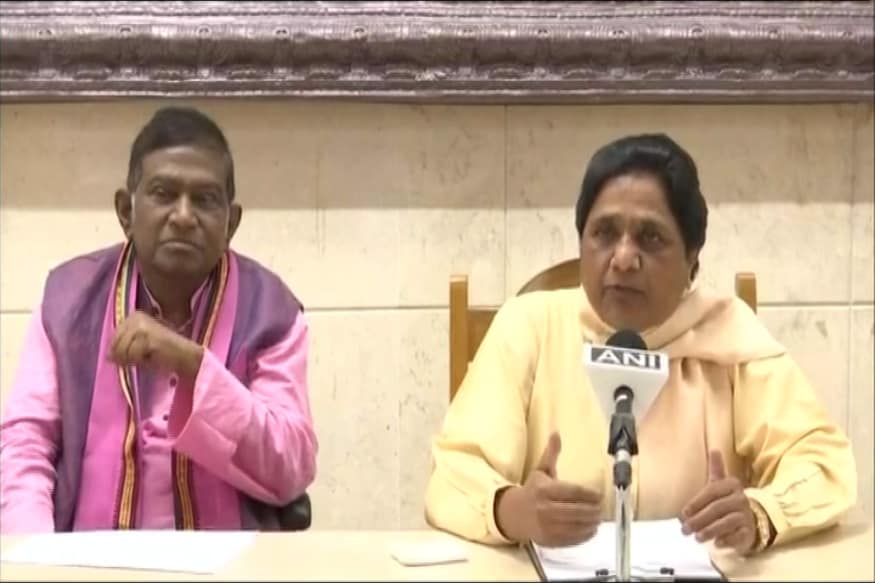 In Setback to Congress, Mayawati Ties-up With Ajit Jogi for Chhattisgarh Elections
New Delhi: In a setback to the Congress's efforts to build a nation wide alliance against the BJP, BSP chief Mayawati has decided to tie up with Ajit Jogi's Janata Party Chhattisgarh in the upcoming Chhattisgarh elections.

"The Bahujan Samaj Party has decided to contest upcoming assembly polls in alliance with Janta Congress Chhattisgarh. The BSP will fight on 35 seats and Janata Congress Chhattisgarh will contest on 55 seats. If we win, Ajit Jogi will be the CM," said BSP Chief Mayawati.

In Chhattisgarh, the Dalit population plays an important role in determining election results in regions like Janjgir-Champa, Raigarh and Bastar.

In Chhattisgarh, Dalits are around 11.6% of the population.

The BJP, led by Raman Singh, has been in power in the state for 15 years.

BSP chief had last week indicated her party will have alliance only if offered a respectable number of sears.

The BSP has also released a list of 22 candidates in Madhya Pradesh where the talks for a tie up with the Congress have been going on for a while now.