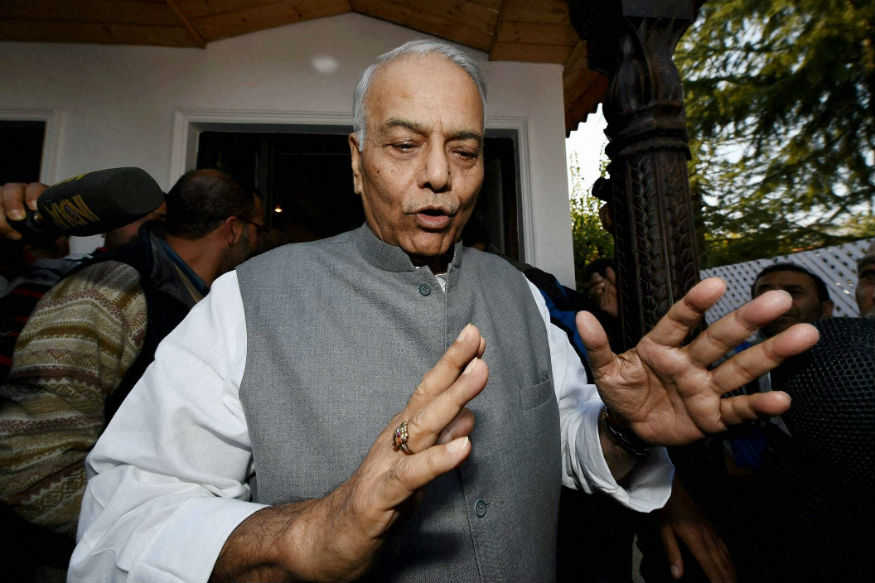 Flanked by Oppn Leaders, BJP's Yashwant Sinha to Make 'Political Announcement' in Patna
Patna: Senior BJP leader and former finance minister Yashwant Sinha on Thursday said he would lead a meeting of non BJP parties, including the Congress, to discuss alternative political platform on April 21 in Patna.

The meeting has been called under the banner of Rashtra Manch, floated by him and another rebel BJP MP Shatrughan Sinha, will discuss present political scenario and the future course of action.

Talking to News 18, Sinha said all non-BJP parties would attend the meeting including Congress. Lalu Yadav's son and leader of RJD Tejashwi Yadav has also agreed to participate.

"Present political scenario is dangerous as country is facing never seen hatred in society and people who voted for Narendra Modi are disappointed," he said.

He stressed the need for a grand alliance against the failure of the government but denied any such big announcement would be made on April 21. However, he said, the process of building consensus among non BJP parties was on.

On the cash crunch issue, Sinha targeted finance minister Arun Jaitely accusing him of gross financial mismanagement. "All clarifications made by the minister and the government are false. Currency printing is directly related with GDP growth but the government completely failed to explain on this account. Sudden shortage due to excess withdrawal theory is wrong," he said.