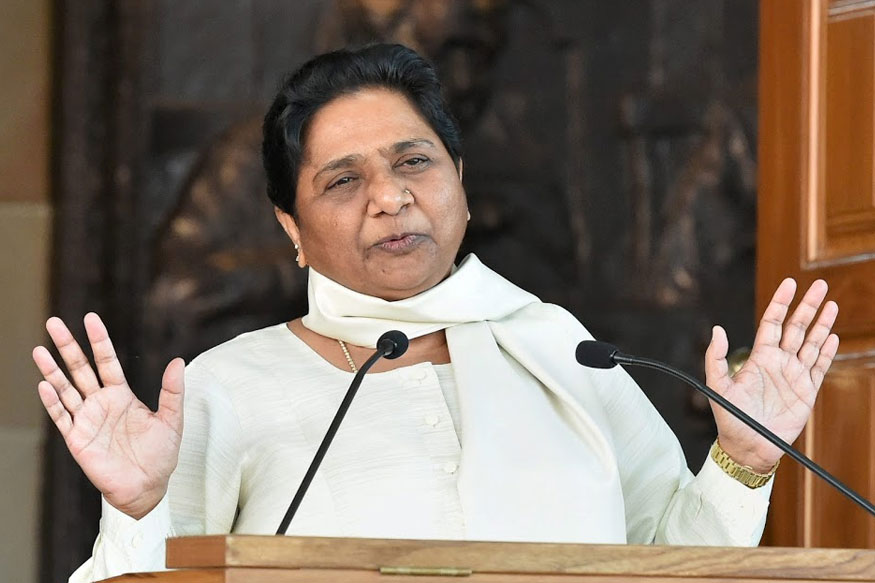 Do Not Spare BSP Leaders Accused in Rs 1,420 cr Memorial Scam: Allahabad HC to UP Govt
Lucknow: The Rs 1,410 crore scam is back to haunt Bahujan Samaj Party (BSF) bigwigs ahead of 2019 Lok Sabha elections. The Allahabad High Court on Thursday asked Uttar Pradesh government for the status of the vigilance report in the case, while directing administration not to 'spare' any culprits.

A bench of Chief Justice DB Bhosale and Justice Yashwant Varma has posted the matter for hearing on September 27.

The UP Lokayukta had indicted former ministers Naseemuddin Siddiqui and Babu Singh Kushwaha along with 197 others for 'wrong-doings' in the purchase of sandstone for Dalit memorials in Lucknow and Noida during Mayawati's regime from 2007 to 2012.

Lokayukta NK Mehrotra, who handed over his 88-page report to former chief minister Akhilesh Yadav, had, however, exonerated BSF chief Mayawati for lack of evidence and said there was no proof against her or any bureaucrat.

While Naseemuddin Siddiqui, who is acing several cases of disproportionate assets, is already out of the Bahujan Samaj Party and has now joined the Indian National Congress, Babu Singh Kushwaha was expelled from the party after he was accused in another infamous scam of National Rural Health Mission (NRHM). Singh is currently serving his jail term in connection with the case.

Apart from them, many engineers and officers have been accused in the FIR, which was registered in 2014 for alleged financial irregularities.

The other major finding of the report by Lokayukta said that around Rs 4,188 crore was spent on the purchase and finishing of stones for the memorials, out of which around 35percent went into the pockets of bureaucrats, politicians, contractors and engineers.

The Lokayukta report also recommended investigation against 199 people and also stated that there was evidence of commission taken by the 199 people named in the report.