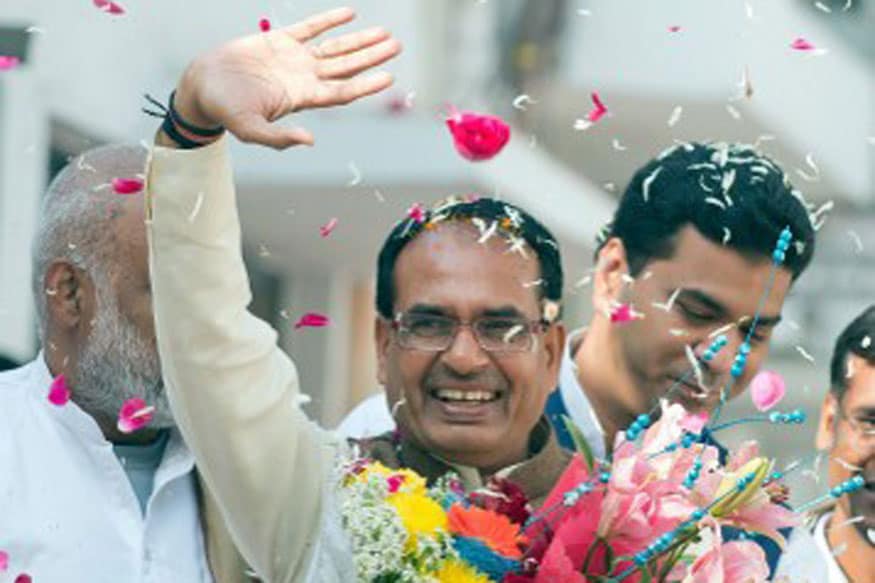 Congress Releases Final List for MP Polls, Former Union Minister to Take on CM Shivraj Chouhan in Budni
Bhopal: The Congress on Thursday fielded former Union minister Arun Yadav against Madhya Pradesh chief minister Shivraj Singh Chouhan in Budni as it announced its final list of candidates for the upcoming assembly polls.

The party announced its list of six candidates, leaving the seventh seat (Jatara) for the Loktantrik Janta Dal led by former Union minister Sharad Yadav.

The Congress had maintained the suspense over its candidate from Budni and sprung a surprise on the BJP by fielding Yadav, who was upset after his unceremonious ouster as MPCC president in May when veteran Kamal Nath was handed over the reins of the party.

Yadav's meetings with Samajwadi Party chief Mulayam Singh Yadav had also fuelled speculations about his political future. The Congress, however, placated the former minister by inducting him into the party's Working Committee.

The Khandwa MP is the son of former co-operative leader Subhash Yadav and several of his followers were also named as candidates in the Khandwa-Khargone region.

Political pundits are of the view that Yadav may not be as big a politician as Chouhan but his presence could engage the chief minister on his home turf. Chouhan has won thrice from the Budni seat in 2005, 2008 and 2013.

The Congress also took some corrective measures in seats where the chosen candidates faced rebellion from party cadre. These include Indore-1, where Preeti Agnihotri was nominated earlier and has now been replaced with local leader Sanjay Shukla.

The Ratlam rural seat also saw a turnaround where JAYS member Laxman Singh Dindor has been replaced with Thavar Lal Bhuria. Dindor's nomination had met with massive unrest in the grand old party. Meanwhile Gyanwati Singh has been nominated from Manpur seat, where the announcement of a candidate was held back.

Mohan Sengar has been nominated from Indore-2 and former MLA Satyanarayan Patel has been fielded from Indore-5. Vyapam whistleblower Dr Anand Rai was staking his claim from this seat but was denied a ticket. Pankaj Sanghvi, who contested in 2013 and lost, has also been discarded.