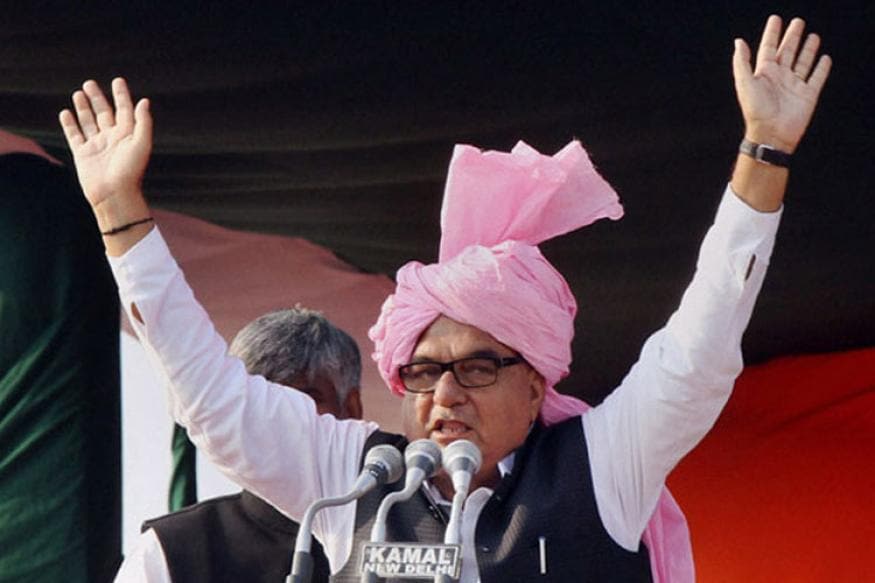 Congress Banking on GT Road Belt to Bounce Back to Power in Haryana
Chandigarh: While it is certain that no constituency can be ignored in the run-up to the forthcoming Assembly elections in Haryana, the main political parties seem to be concentrating more on the Grand Trunk (GT) Road belt this time round.

The BJP had come to power for the first time in the state in 2014 by winning majority of the seats falling on the GT Road belt. Out of the 25-odd seats in this region, the BJP had won 22 taking its tally to 47. Five districts- Ambala, Karnal, Kurukshetra, Yamunanagar and Panchkula districts — fall on this area.

As of now, the Congress, it seems, has done its homework. Former Haryana chief minister Bhupinder Singh Hooda is now eyeing this important 'vote corridor', hoping to come back to power.

"The GT belt forms the government and it will this time round too", said Hooda. The BJP was quick to react with Cabinet Minister Anil Vij taking a dig at the ex-CM. Hooda sahib is focusing on the GT belt as he has lost on his home turf, he said.

In the 2014 elections, it was the voters of the GT belt that had turned the tables around for the BJP. The Jat voters, however, had remained loyal to their traditional parties - INLD and Congress. Hooda had won 10 of the 14 seats in the Deswali Jat belt (Jhajjar, Rohtak, Sonepat, Bahadurgarh, Badli) while the INLD had won all the five seats in the Jat heartland of Sirsa.

The elections in the state are slated to be held around October this year.