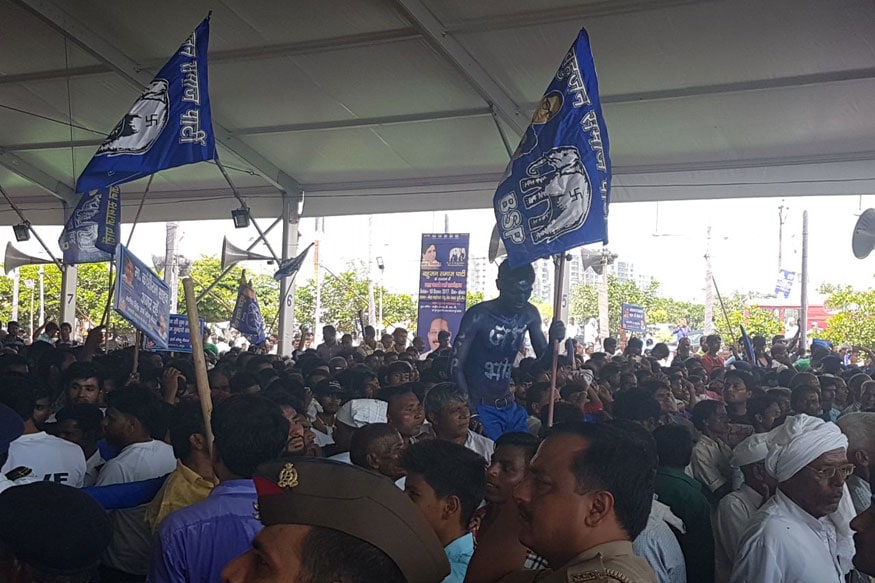 BSP to Give Victory Mantra to Cadres Through Workers' Conference
Lucknow: Bahujan Samaj Party (BSP) will be organising a Workers' Conference in an attempt to rejuvenate its cadre across the state, ahead of the 2019 Lok Sabha Polls.

The two recently appointed national coordinators of BSP, Vir Singh and Jai Prakash Singh, will give the victory mantra to the party cadres.

In an executive meeting of BSP in May this year, BSP chief Mayawati had removed her brother Anand Kumar from the post of National Vice President of BSP and appointed Vir Singh and Jai Prakash Singh as national coordinators. Mayawati had said that they would review the working of state units across the country.

The first workers' conference will be held on July 16 in Lucknow where BSP members of Lucknow and Kanpur division will take part. Later, similar conferences will be held in Azamgarh, Jhansi, Gorakhpur, Faizabad, Meerut, Moradabad and Agra.

According to BSP leader Vir Singh, these conferences will also focus on the feedback of cadre camps, bhai-chara meetings and booth committees.

"The main aim of this conference is to strengthen the roots of the party. Besides communication with the workers, we will also take feedback on several other party programmes like Bhai-chara sammelan, booth level committees and cadre camps which are being already run in the state," he said.

As per BSP sources, there will be a discussion on a pre-poll alliance with the Samajwadi Party ahead of 2019 Lok Sabha Elections. The party's district unit presidents are expected to give their feedback to the national coordinators over the party leadership's decision to go for pre-poll alliance with the SP.

Meanwhile, the newly-appointed state unit president RS Kushwaha is on a whirlwind tour of districts across the state to review the constitution of the bhai-chara committees and to review the cadre camps. As per sources, the BSP leadership plans to complete the review by August-end.

Mayawati is most-likely to kick start her campaign for 2019 Lok Sabha Polls after the pre-poll alliance talks with the SP, Congress and other regional parties are finalised.

Currently, Mayawati is camping in Delhi to review and finalise her strategy for the elections with regional as well as national parties.