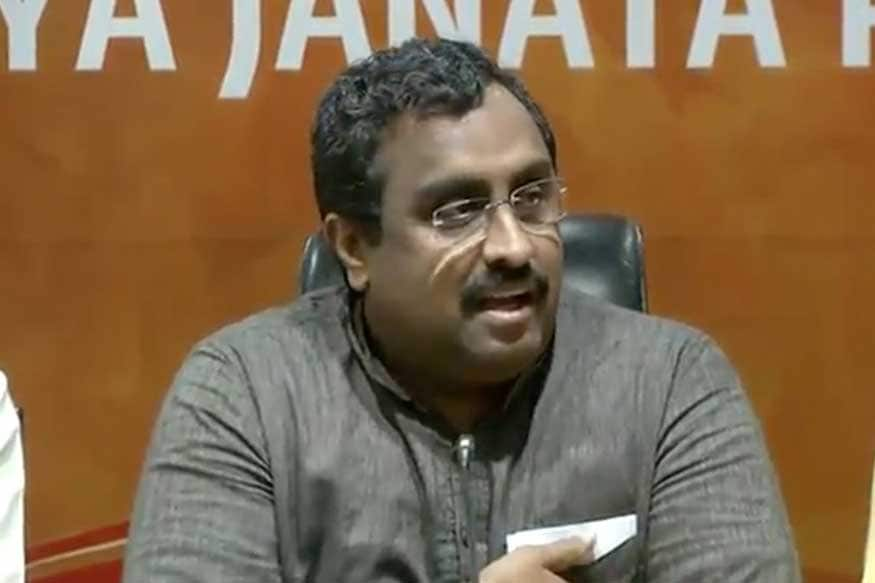 BJP-PDP Govt Crumbles, Amit Shah Decides to Pull Party Out of 'Untenable' J&K Alliance
New Delhi:
The BJP decided to pull out of the PDP-led coalition government in Jammu and Kashmir on Tuesday. The decision comes within days of the Centre deciding not to extend the Ramzan ceasefire in the Valley.
"It has become untenable for the BJP to continue the alliance with PDP," BJP's Jammu and Kashmir in-charge Ram Madhav said.
"A lot has been done for the state's development by the Modi government. It has done whatever was feasible," he added.
BJP leaders and ministers met the top party leadership earlier in the day amid reports of straining of ties. National Security Adviser Ajit Doval also met Shah on Monday.
This is not the first time that differences have cropped up between the alliance partners. Earlier, the PDP reportedly threatened to pull out of the coalition over the issue of two BJP ministers rallying behind the Hindu Ekta Manch, which was demanding a CBI inquiry into the rape and murder of an eight-year-old girl in Kathua district. The BJP had asked both the ministers to resign from cabinet.
On Tuesday, the BJP had called its cabinet ministers in Jammu and Kashmir to New Delhi for consultation with the party leadership.
State BJP president Ravinder Raina and other ministers met party leaders, including national president Amit Shah and general secretary Ram Madhav, on Tuesday and Wednesday.
And so it has come to pass........

— Omar Abdullah (@OmarAbdullah) June 19, 2018
While Mehbooba Mufti wanted the ceasefire to be extended, the Centre decided against it in view of the situation in the Valley.
The Centre had called off the Ramzan ceasefire a day after Eid, citing provocative action from militants after cessation of operations by security forces.
The brutal murder of veteran journalist Shujaat Bukhari and abduction and killing of army jawan Aurangzeb are said to have prompted the decision.
In a series of tweets, Union home minister Rajnath Singh announced that security forces had been directed to resume operations.
"It was expected that everyone will cooperate in ensuring the success of this initiative. While the Security Forces have displayed exemplary restraint during this period, the terrorists have continued with their attacks, on civilians and SFs, resulting in deaths and injuries," he said.
The calling off of the ceasefire has restricted space for PDP to manoeuvre a narrative for its coalition with the BJP.