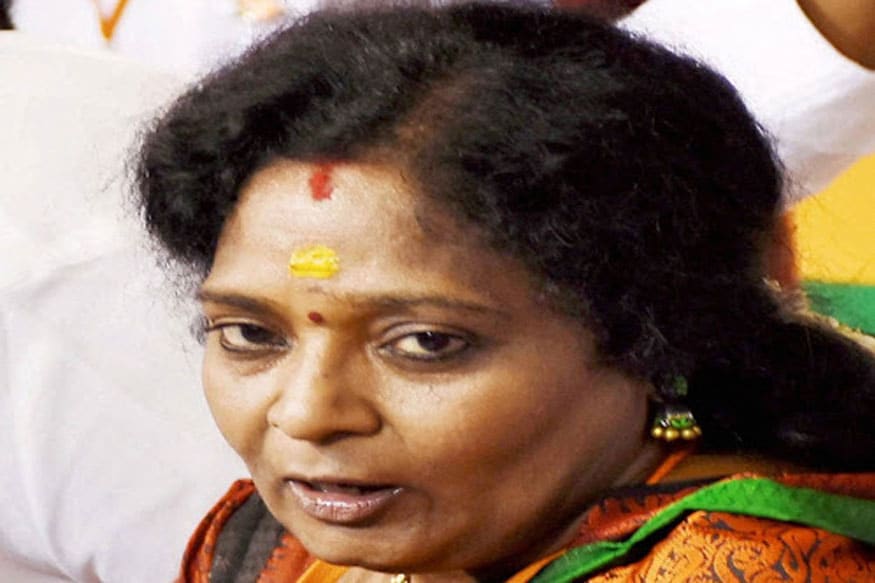 Bizarre Row Over 'Membership' of Tamil Nadu BJP Head in Kamal Haasan's Party
Coimbatore/Chennai: In a bizarre political row, Tamil Nadu BJP unit chief Tamilisai Soundararajan on Tuesday said she got an e-mail from Kamal Haasan's party Makkal Neethi Maiam enrolling her as a member, even as MNM claimed it has proof of a membership request from her website.

MNM said it was only after the request that she was given a membership.

"You will be shocked. I got an e-mail a week ago which said I have become a member of his party (MNM), they have even sent membership number(TN TOF 92829)," she said, adding the mail landed in her mailbox when she was away in New Delhi.

Hours after the saffron party chief made the claim, MNM, in a tweet addressed its response to her in Tamil, saying it had proof of getting a request for membership registration from her website.

Mocking at her, MNM said they did not want to create a "fuss over it like her".

In another tweet, the party said: "By the way, we also have a deregistering option, just in case this has embarrassed you in front of your party. We wouldn't want that for you. But for the time being, Welcome to #MakkalNeedhiMaiam (Part-II)."

Taking a jibe at Haasan's outfit's catchline "Neengalum Naanum Namanal," (when you and I become we) that pops up in its website and other propaganda material, Tamilisai said: "why are we going to become one with you..we will always be what we are."

Amid laughter, she told reporters at nearby Tirupur that MNM was run on "lies," and ridiculed the "membership drive," which involves giving membership to all mail ids they had
with them.

She said Haasan's party did not even spare the state head of BJP, adding under such circumstances "vaccum" in Tamil Nadu politics, cannot be filled by Hassan.