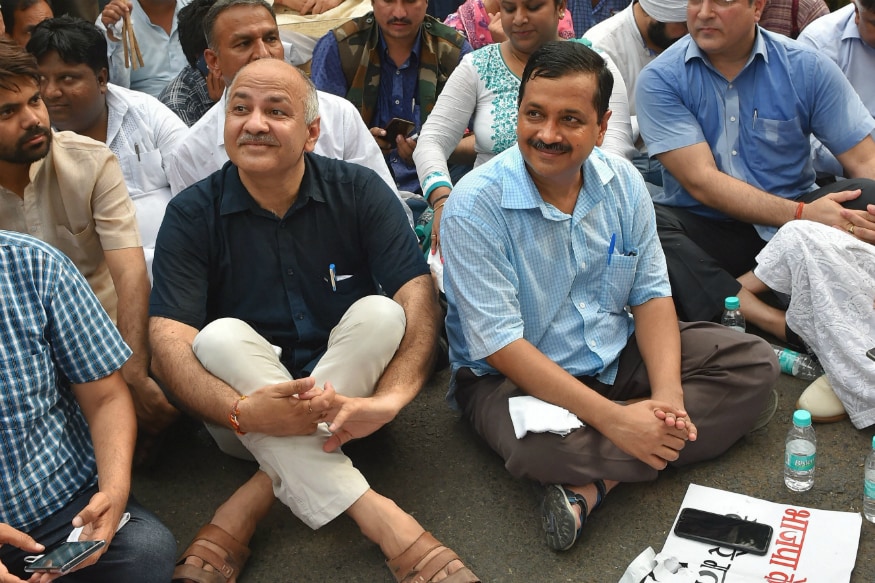 Arvind Kejriwal Softens Stand on IAS Officers After Bureaucrats Say They Feel Threatened
New Delhi: As several IAS officers came together on Sunday to level counter allegations against the Delhi government, saying they are afraid of a lack of security, CM Arvind Kejriwal assured them that he will ensure security for the bureaucrats as they are his "family".

The IAS Association held a press conference on Sunday evening to say that ever since the alleged assault on Chief Secretary Anshu Prakash, they have felt threatened and concerned over their security.

Kejriwal, who is spending the seventh day at the L-G residence to protest against the IAS officers' strike, posted a tweet saying, "I wish to assure them that I will ensure their safety and security with all powers and resources available at my command. It is my duty. I have given similar assurances earlier also to many officers who have been meeting me privately. I reiterate it today. The officers are a part of my family."

Speaking on the alleged assault on Anshu Prakash, the group of IAS officers said, "We are scared and shocked if such a thing can happen to the top bureaucrat then it can happen to any of us and we are scared. We observe a silent protest of 5 minutes every day during lunch hour."

The unusual press address by the group of bureaucrats came even as the Aam Aadmi Party (AAP) took out a massive rally in the heart of the city and were headed to the Prime Minister's residence with their demands against the IAS officers.

CM Arvind Kejriwal and three of his Cabinet ministers have been protesting at the Raj Niwas since last Monday seeking L-G Anil Baijal's intervention to end the strike while both L-G Baijal and the IAS Association have maintained that there is no strike in the government.

Requesting the IAS officers to return to work, Kejriwal added, "I would urge them to stop the boycott of elected govt, return to work now and start attending all meetings of Ministers, respond to their calls and messages and join them for their field inspections.They should work without fear and pressure. They should not come under any pressure from any sources, weather state govt or central govt or any political party."

With this appeal, CM Kejriwal who was leading a prolonged onslaught on the bureaucrats for the past several months, seems to be finally softening his stand.