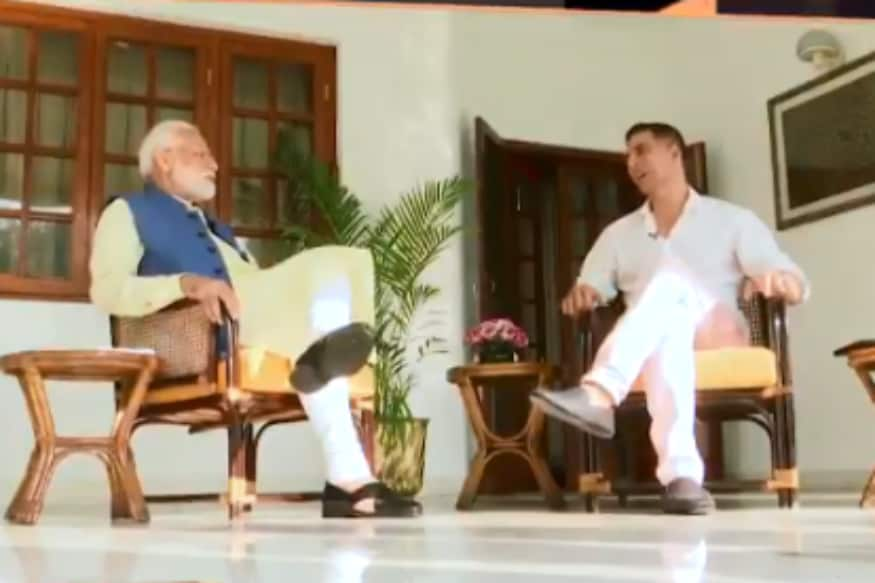 Akshay Kumar Tweets Teaser of 'Candid And Completely Non-Political' Interview With PM Modi
New Delhi:
Akshay Kumar on Tuesday revealed that had interviewed Prime Minister Narendra Modi, a day after the actor created a frenzy with an announcement that said he was "getting into an uncharted territory". The declaration on Twitter had led many to believe that he was taking a political plunge, like several other actors.
Calling the interview "candid and completely non-political", Kumar said it was a privilege to have sat down with the prime minister.
"While the whole country is talking elections and politics, here's a breather. Privileged to have done this candid and COMPLETELY NON POLITICAL freewheeling conversation with our PM @narendramodi. Watch it at 9AM tomorrow via @ANI for some lesser known facts about him!
In the 24-second teaser Kumar uploaded to his Twitter account, he can be seen sitting beside Modi in what appears to be a well-furnished verandah.
The clip starts with Kumar asking Modi whether he would prefer living at home with his mother, brother and other relatives. To which Modi replies: "I left everyone when I was a very young child. For instance, my mother used to tell me: why do you waste time behind me?"
While the whole country is talking elections and politics, here's a breather. Privileged to have done this candid and COMPLETELY NON POLITICAL freewheeling conversation with our PM @narendramodi . Watch it at 9AM tomorrow via @ANI for some lesser known facts about him! pic.twitter.com/Owji9xL9zn

— Akshay Kumar (@akshaykumar) April 23, 2019