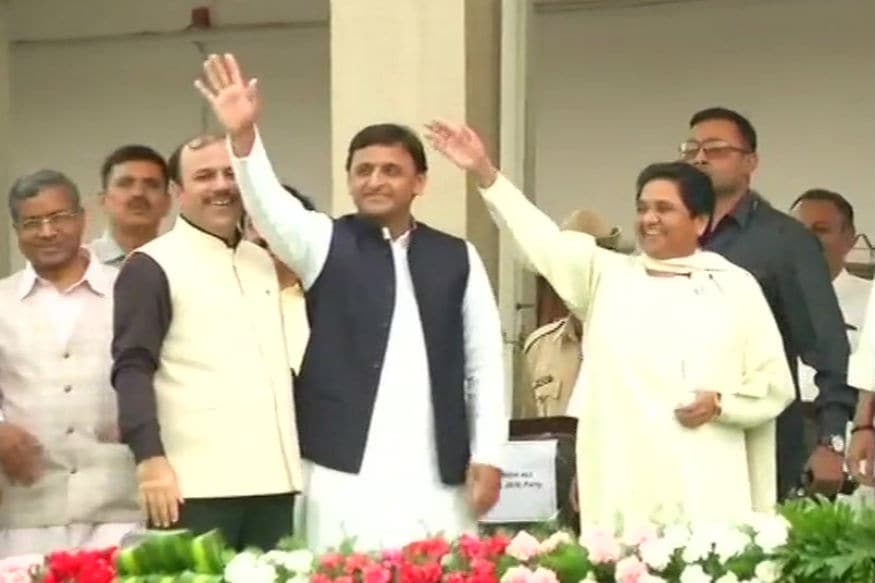 Akhilesh and Mayawati Are All Smiles as They Come Together on Stage For the First Time
New Delhi:
HD Kumaraswamy's swearing-in as Karnataka Chief Minister on Wednesday did what bye-elections and Rajya Sabha polls in Uttar Pradesh couldn't: bring Mayawati and Akhilesh on the same stage at the same time.
The former arch-rivals-now-turned-friends Akilesh and Mayawati were seen greeting each other ahead of the swearing-in ceremony. They were flanked by JD(S)'s Danish Ali and BSP's Satish Chandra Mishra. The two even waved to the crowd and were seen sitting next to each other.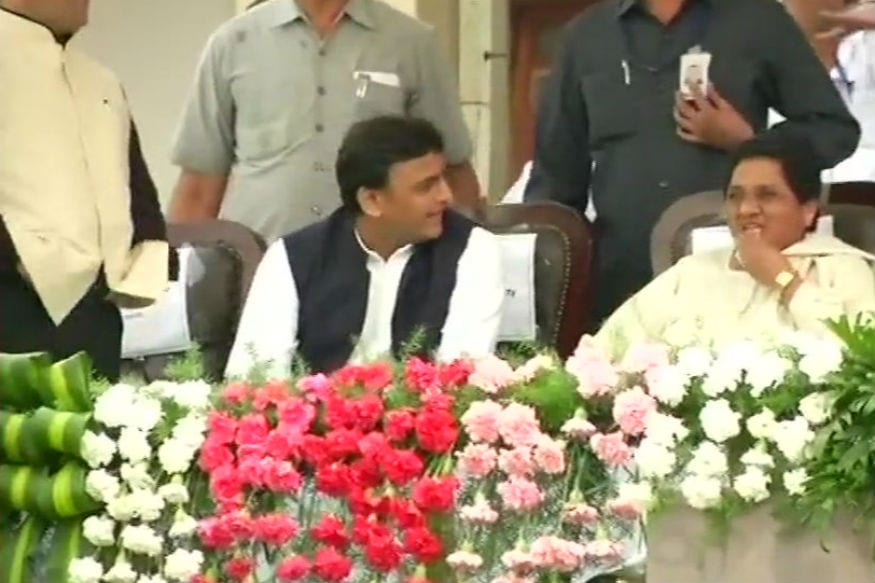 A host of political leaders of various hues and persuasion were seen sharing space on the huge stage erected in front of the Vidhan Soudha building. The coming together of the who's who of the political world is being hailed as opposition's show of strength ahead of the 2019 elections.
The event proved to be a great opportunity for photojournalists. There was a heartwarming meeting between Mayawati and Sonia Gandhi. A cheerful Mayawati held smiling Sonia's hand during the entire duration they were together and the former Congress president seemed pleased enough to gently place her head against Mayawati's. Rahul too was welcomed and the three then waved to the waiting crowd.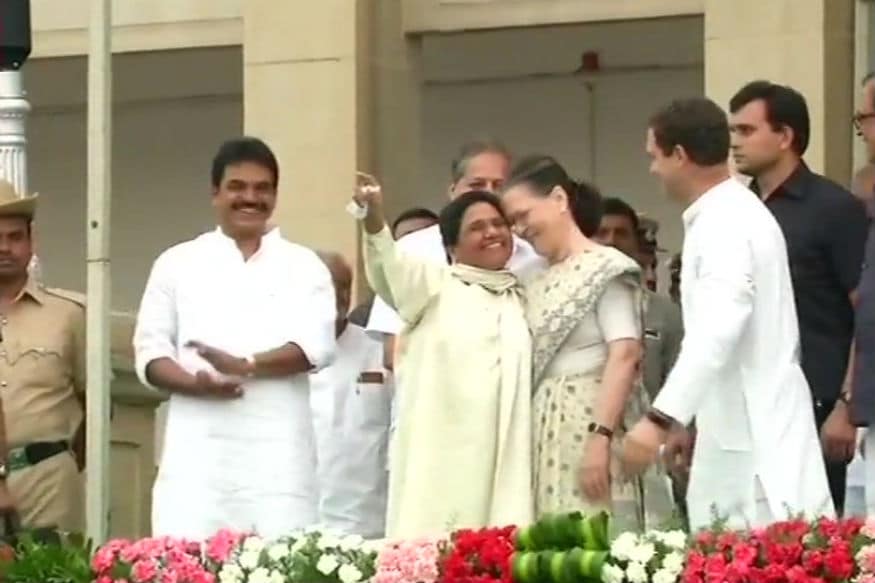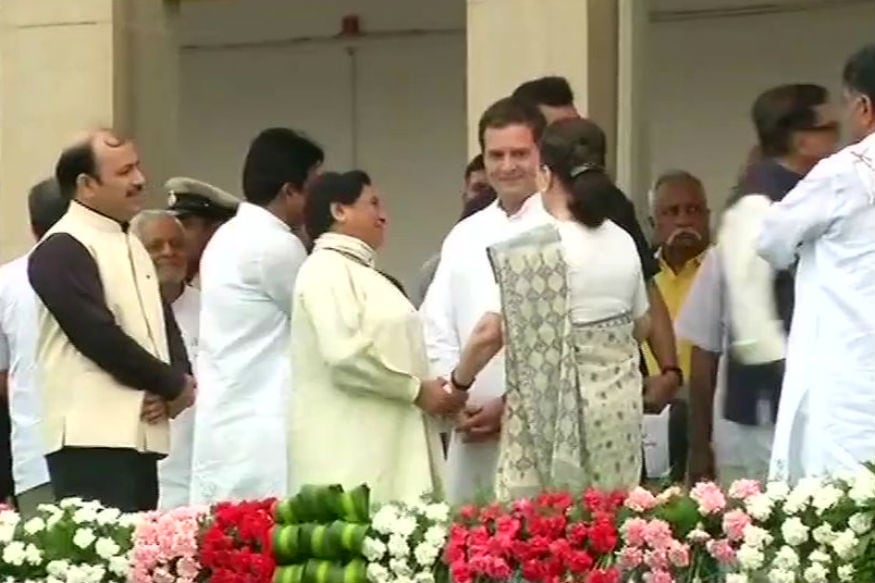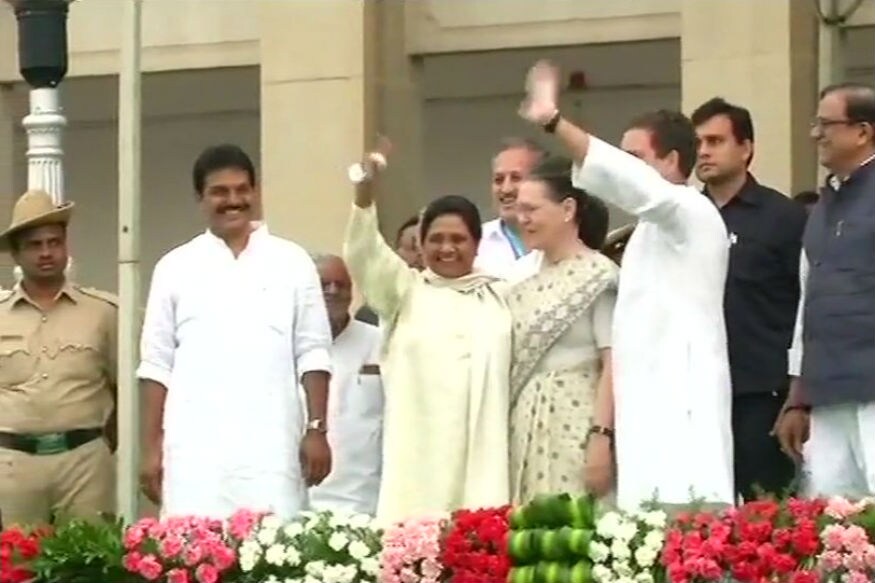 West Bengal CM Mamata Banerjee had her one hand thrown around Mayawati's shoulders and pulled in Andhra Pradesh CM Chandrababu Naidu with the other to the delight of waiting photographers.
NCP's Sharad Pawar, RJD's Tejashwi Yadav, CPI(M)'s Sitaram Yechury, RLD's Ajit Singh were also present on the occasion.
Post the swearing-in ceremony, where Karnataka Congress president G Parameshwara was sworn in as Deputy Chief Minister, the entire opposition stood together raising hands skywards in an attempt to send a message to the BJP of the shape of things to come before the 2019 Lok Sabha elections.