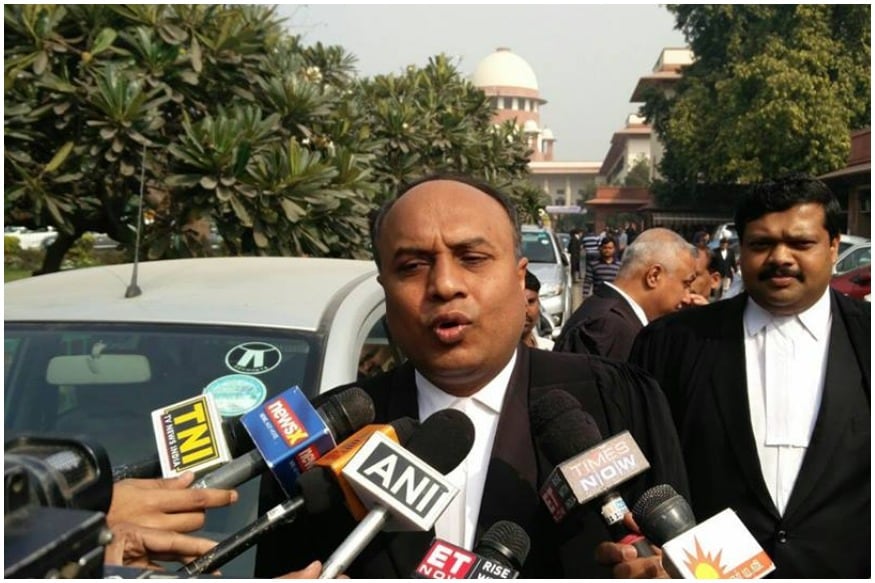 After K'taka Ticket Snub, Congress Leader Brijesh Kalappa Uses Rajesh Khanna Dialogue to Vent on FB
New Delhi: Congress leader Brijesh Kalappa took to social media on Monday to express his disappointment at being looked over for a ticket to fight the upcoming Karnataka Assembly elections.

The Grand Old Party had released a list of 218 candidates for the 224-member Assembly, but Kalappa was not among names fielded, which also included 10 leaders who had defected from other parties.

Kalappa, who had recently been appointed as the media coordinator for Congress in Karnataka, wrote a dramatic post on Facebook, alleging that this was not the first time the party had denied him a ticket.



The Congress leader, also a Supreme Court advocate, quoted Rajesh Khanna's iconic lines from Anand, telling his supporters that he "hates tears".

Kalappa went on to add a second post, in which he claimed that he was the "victim of a campaign" against him within the party.

However, he also thanked the Congress for the "opportunities" he had received.



Kalappa's rant on Facebook came hours after the supporters of party colleague Anajanmurthy, who was also denied a ticket, went on rampage in the state, burning tyres and shouting slogans against Congress chief Rahul Gandhi.
The Congress released its first list of 218 candidates for the May 12 Karnataka Assembly elections on Sunday and fielded Chief Minister Siddaramaiah from Chamundeshwari and state party chief G Parameshwara from Korategere.

The party has not applied the "one-family, one-ticket" formula for the Karnataka polls as it granted tickets to the chief minister and his son, the Home minister and his daughter, and the Law minister and his son. The Congress had followed this rule in the Punjab polls held last year.

The announcement that Siddaramaiah will contest from Chamundeshwari in Mysuru, ended speculation that he might be in the fray from a second constituency, Badami, in north Karnataka's Bagalkote district. In the dissolved Assembly, Siddaramaiah was representing Varuna in Mysuru. It has now been allotted to his son Yatindra.