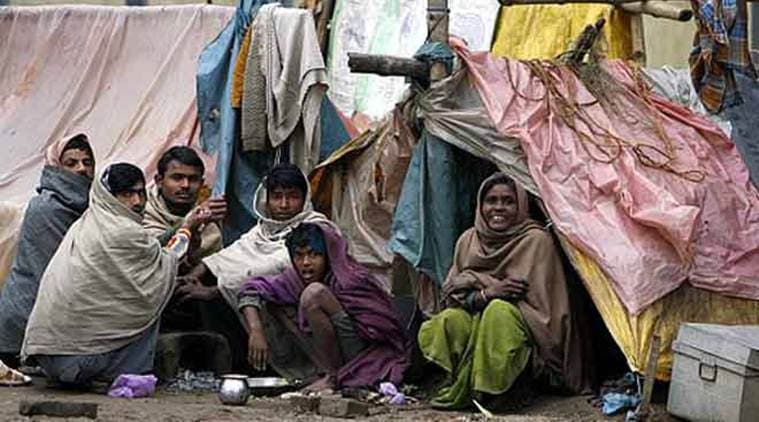 (Written by Hafiz Ahmed)
Come Let's Be Silent for a While
Come, let's be silent for a while and pray
For them whose fathers are poor
And who call their brothers-in-law Baba.
Come, let's be silent for a while and pray
For them whose need for rewards makes them forget their roots/ And make them massage their masters' hallowed feet
So hard that the skin peels off.
Come, let's be silent for a while and pray
For them who assure/ That the mothers of South Godhuni Char/ Have a literacy rate of only 6 per cent/ And who need to submit a Panchayat certificate to prove their linkage.
Come, let's be silent for a while and pray
For them who assure/ That we are born in handcarts and country boats/ And that these handcarts and country boats are our ambulance.
Come, let's be silent for a while and pray
For them who ask our mothers and sisters
And fathers and brothers to prove that they were born/ And compel them to hang themselves.
Come, let's be silent for a while and pray
That Ravana's clan be extinguished,
That all Yazids find their graves in Karbala.
Babajaan
Just like in the movies/ Every word you say
Becomes an incident,/ A wave in my mind
This dark night.
The incident of 1950/ When you built a banana raft/ And kept it ready on the Bhelengi.
So that if needed we could/ Take to the Brahmaputra and save our lives.
Babajaan and his people/ Didn't have to leave/ Dhaniram Talukdar of Barpeta said,
'Why will you leave?/ Is this land not yours?
Didn't you turn this mother's heart fertile
With the sweat of your brow?'
Babajaan didn't leave/ But Nanajaan did
He left this land/ Not for the
land downstream/ But for the eternal emptiness beyond./ One evening he was on his patch of green land/ In Bagulimari/ Mashing rice and milk and ripe plantain/ And raising a morsel to his mouth/ When an enemy newly arrived from downstream/ Swung once his sword/ And Nana's head was on the ground.
On that day a pact was made./ Our king and they who had come for refuge from downstream/ Made an agreement.
Just as a hen collects her chicken/ Under her wings/ Our Nanajaan bound my uncles and aunts/ In his shawl and sent them downstream/ They returned eventually but by then/ The counting of humans was over,
And our uncles and aunts were left out.
They were lovers of green fields—/ My uncles and aunts/ And an intoxication was upon them./ They cleared forests and bared the earth's chest/ And as the green turned golden/ They sang Magun and Bihu,
And started the harvest.
The storm of time returned/ Some PIP or something/ What was it called?/ Because their names were missing/ From the list of humans/ They were bound up again
And sent downstream.
Babajaan, Majaan/ And our aunts/ Were safe
But only for a while/ The dark clouds of time
Gathered again—/ And one day we heard
That our aunt, married in Nellie,/ Was still wrapped in a green sari/ Still holding her five month daughter on her breast,/ When the guns came/ And granted her eternal peace.
And then Babajaan left
Maybe Babajaan was safer/ In the lap of death/ Or else he might have been/ Felled by militants/ In Bashbari, Kokrajhar, Khagrabari/ Or
His long beard/ And green lungi/ And broken Assamese/ Might have prompted some
Patriot to make him sit on his knees/ In the sun/ Or like Jabbar Ali he might / Have been called a foreigner/ In his own country and made to rot/ And die in jail.
We are not as scared/ As you were, babajaan/ You said, 'Learning is light/ Burn the lights of knowledge/ And the demons will scatter.'/ I followed your advice/ And am not scared of demons anymore./ Kalam, Dwijen, Tridip and I and many others/ Will fight together/ And prove that this land/ Is not of the masked patriots alone./ This land is not of attackers alone./ This land is the land of your blood and sweat.
A Dead Frog Croaks (For Dulal Pal)
A citizen's body is left in the morgue for a week/ Everything is fine/ Everything is normal./ Everyone is eating, celebrating
And climbing the ladders of power —
It's all happening just fine.
Only a few twist and squirm,
Like fish in a net —/ They who have not mortgaged their morality./ They are children of the same mother,/ Same blood and bone and sinew/ And yet Dulal Pal and others like him/ Have morphed into locusts.
Forgive us brother, we are dead frogs,
Caught in the jaws of poisonous snakes.
We croak so that/ The lord of the people might hear.
(Translated from Assamese by Shalim M Hussain)