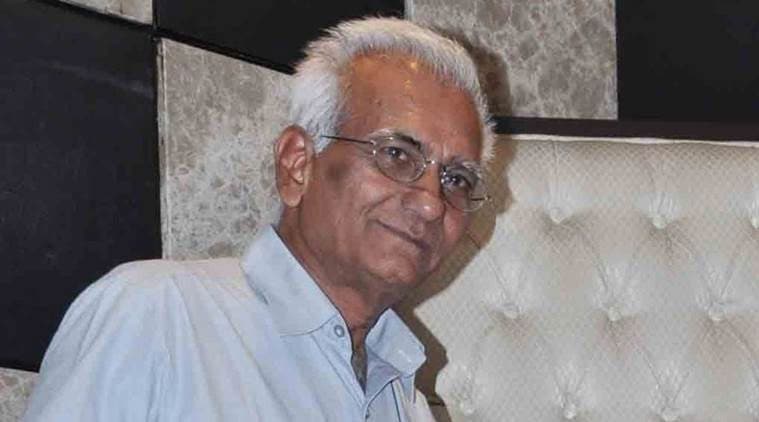 Telescope: Losing sight of the nukkad
V Kundan Shah's sudden death achingly reminds you of earlier, gentler times.
It was 1984. A time of innocence. When the only TV serials we watched were what were popularly called "Pakistani plays", that too smuggled across the border and watched on VCRs — video cassette recorders for generation Y which never had the chance to indulge in the guilty pleasures of the VCR culture.
That was when Yeh Jo Hai Zindagi (YJHZ), along with other "sponsored programmes", as private, produced shows were known in bureaucratic parlance, lit up our evenings and our lives. It was a weekly sitcom about a young married couple, a pesky brother-in-law and Satish Shah in many splendoured roles — all caught up in the small tribulations of urban, city life. Ah, how we looked forward to Swaroop Sampat's angelic smile and the late Shafi Inamdar's imperious nose. For a generation starved of entertainment other than the cinema, it was a gem that sparkled as brightly as Sampat's teeth.
Watch it today, more than 30 years later, and it is still good, clean fun. You can still identify with the awkward situations the characters find themselves in: A forgotten wedding anniversary, who hasn't forgotten that?
Nukkad (1985) took us away from middle-class apartments and relocated us at a street corner. It combined gentle humour with acute observations about the trials and travails of those who live on the other side of urban divide: The unemployed, the drunk, the chai wallah, the school teacher and her banian-attired admirer, the upwardly mobile suited and booted recognisable characters with genuine daily hardships and heartaches.
And then there is Wagle ki Duniya (1998) in which the "common man" Anjan Srivastav and Bharati Achrekar won our hearts and our chuckles as the most delightful middle class, middle-aged couple on screen — created by R.K. Laxman. Close your eyes and see his screwed up face and her exasperation.
Pure, simple light-hearted joy, the kind you experience after dipping a Marie biscuit into hot tea and feeling it melt in your mouth.
Shah along with Saeed Mirza and many others gave us flesh and blood characters — real people in plots of substance and style, not the "feku" "guys and dolls" we now see. (By the way, "feku" was often uttered in Nukkad, much before it became a social media favourite).
Now, there's only style, mostly, much of it of epic proportions with so many mythological-cum-"historical" serials across channels dressed up digitally like TV's answer to Baahubali — Ramanand Sagar's Ramayan (1987) would look laughably dowdy, today, and wouldn't even make it to the screen.
Now, the female characters like Mrs Kapoor (Piyaa Albela, Zee) are mannequins for costume jewellery and for costumes: The two ladies in Naamkarann wore a backless blouse and one with shoulder cut outs, respectively; in Ishqbaaz (Star Plus), the boy sported a bouffon, like a Helen wig and the girl's hair was plaited, frizzed and crimped, not to mention her earrings which must have weighed more than she did. Swear.
They drive the latest, most expensive fast and furious cars, they live in "homes" left over from the sets of palatial Bollywood blockbusters and if they are caught with lady fingers in the kitchen, by mistake of course, they don't know what to do with their hands.
This "look" of the contemporary TV serial is there to distract you from the threadbare plots and storylines — eh, what's that you say? Which is why today, we long for the likes of Kundan Shah.
And wonder why channels and producers don't invite some of cinema's finest talents to make TV shows. Many of them are making web series so why not television? Imagine if there were a series like Newton? It would lend itself, brilliantly, to episodic treatment.
Back to the mundane world of every day TV News. Rahul Gandhi has been making quite a splash, recently. First, his visit to the US received extensive coverage and now his travels through Gujarat. On Tuesday, he was the subject of much debate (Times Now, India Today, CNN News 18, NDTV 24×7 and Republic) with I&B Minister Smriti Irani taking him on for wondering why there are no women to be seen in RSS-style shorts.
We also watched BJP President Amit Shah and UP chief minister Yogi Adityanath, live, and in repeat telecasts (India TV), along with Irani in Amethi delivering trenchant criticisms of the Congress Vice-President. Interesting, that the big guns of the ruling party feel the need to train their ammo on him.