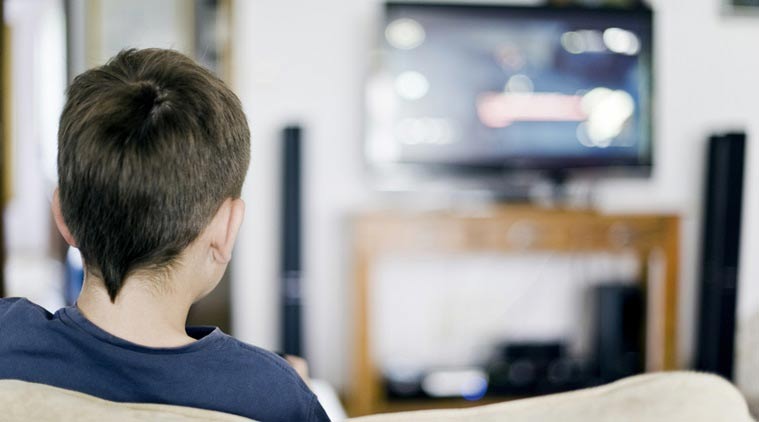 Telescope: A tutorial for UPSC
You must have (much) better things to do this festival morning than to read a TV column, which would be a shame from my point of view because there are so many little tidbits to share with you.
First, what is the connection between Bigg Boss (Colors) and news TV? Intelligence reports sniffed out by certain olfactory channels prove beyond a shadow of doubt that the 11-year old reality TV show has tutored TV news anchors and participants in the art of shout TV, for the purpose of creating "diversions" on the basis of (political) "divisions" — as CNN News 18 put it.
Just listen to Hina and Co in Season 11 of Salman Khan's slugfest. Sunday saw an akhara-like heave-ho between inmates, Arshi and Shilpa, the kind Times Now and Republic specialise in almost daily on the Gandhi family. That's irrefutable proof of how the show has influenced news channels into turning the evening debate into a Bigg Boss "dog" fight — illustrated by the recent exchange of canine insults between Salman K and former inmate Zubair. What the nation wants to know is: Who paid whom how much for the barking and why are the channels "silent" — a la Sonia and Rahul — on the issue?
Absurd, right? Just like the bizarre battle over the world's monument to love. If BJP MLA Sangeet Som's comments on the Taj Mahal, broadcast all through Monday and Tuesday with undisguised glee by Times Now, stunned us, BJP's Sambit Patra's talk of "slavery" during the Mughal period won him a stinging historic rebuke from Arnab G, which left him smarting and red-faced — no doubt he will now demand a CBI inquiry into Republic's sudden attack on the BJP.
In this season and spirit of inquiry — and of course in jest — we should also demand that the government conduct an investigation into the identity of the Wikileak Deep Throat who drips classified information to only Times Now and Republic. The investigative team should be led by Gaurav Sawant — he always puts India First and finds a Pakistani hand or Chinese fingers in everything — oh, were they behind the recent eviction of Lucinda from the Bigg B mansion?
Speaking of Big B, Amitabh B ji wiped tears from his eyes when his birthday was celebrated on KBC (Sony) last week. As another season of the quiz show nears an end, you have to admire his ability to relax contestants into self-revelations. We would, however, suggest the CBI examine the questions scam: Why has Bollywood been replaced by questions on history, myth and current affairs — is KBC a tutorial class for the UPSC?
Well, DD National is making up for this lapse by telecasting Bollywood films at prime time these days: Monday it was Band Baaja Baraat, Tuesday Commando. Truly, public service broadcasting.
The best public broadcaster invented the recipe for shows that are educational and entertaining. Watch BBC's The Great British Bake Off (Colors Infinity HD). The cookery contest will give Masterchef Australia (Star World) a run for its cavernous kitchen, where after so many years, the lemon and everything else is losing zest. Masterchef Australia, US, Canada and India are in danger of growing stale perhaps because of their abundance.
In the Bake Off, you get cooking tips, some recipes, two judges and two presenters: The balance works and we get an understated elegance to the art of culinary excellence. At the moment, Bake Off is as tasty as the tarts on Tuesday's show.
Those who swear by Netflix and Amazon Prime and have forsaken TV channels are making a mistake. For instance, Zee Café HD has begun a five-day package of new international shows like the Young Pope with Jude Law playing a gorgeous looking pontiff — hope that is not sacrilegious — Son with Pierce Brosnan as a frontier man of the last century and Guerrilla with a lean mean Idris Elba and Frieda Pinto in a drama about British black power movements of the 1970s. Give them a watch.
Interviews of the week? Former President Pranab Mukherjee on India Today, in which he scolded Rajdeep Sardesai for interrupting him with questions. Sardesai apologised and so did Mukherjee.
And then there was Jane Fonda on Hard Talk (BBC) where she spoke about her own #MeToo Harvey Weinstein moment with a French film director who wanted to test out her ability to have a… She refused and got the role.