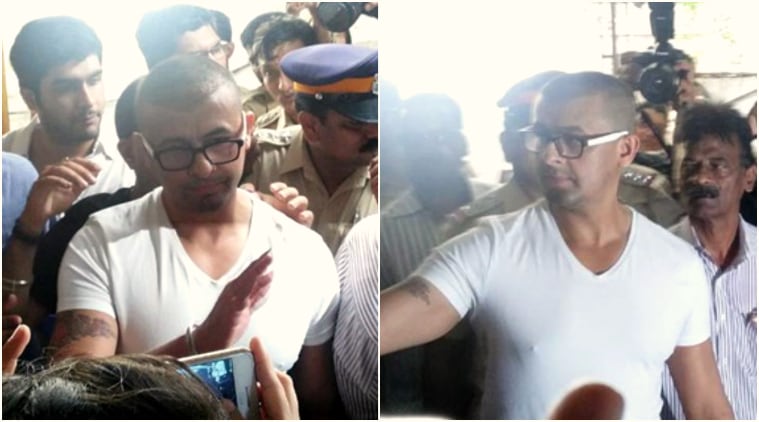 Sonu Nigam's azaan tweet row: An unnecessary elongation that skirts around the civic issue
A theatre of the absurd has been underway since singer Sonu Nigam tweeted up a storm Monday morning protesting against the use of loudspeakers for the call to Azaan, referring to the practice as "gundagardi". For this, he was criticised, praised and trolled all day, which led him to attempt a clarification stating that his opposition was solely anti-loudspeaker. That however only stoked the non-event further, earning a smattering of jibes from within the Bollywood fraternity too. As if that wasn't enough, a Kolkata-based cleric jumped right in on Tuesday with an award of Rs 10 lakh for shaving Nigam's head. Syed Sha Atef Ali Al Quaderi, vice president of the West Bengal Minority United Council, stated: "If anyone can shave his [Nigam's] hair, put a garland of old torn shoes around his neck and tour him around the country, I personally announce an award of Rs 10 lakh for that person." As per a DNA report, Quaderi claimed that he would have done the same if "one had talked ill about the sound of bells coming from a temple as well … People like Nigam should be driven out of the country."
A happily provoked, unfazed Nigam tweet-announced on Wednesday, February 19, "Today at 2pm Aalim will come to my place, and shave my head. Keep your 10 lakhs ready Maulavi" and recently followed through on that, putting the Quaderi and his brazenly comic fatwa in a rather absurd position. Nigam is now steadfastly claiming his earned reward. Most recently, the cleric has only emphasised his nonsensical demands instead of taking them back, by asking Nigam to carry through the shoe-garland and the parading too, in order the claim the reward.
It is certainly worth wondering whether this whole ensemble isn't a bit too much drama, especially in the way a slumbering celebrity went about making it a personal issue out of the blue. It thus understandably comes off as a publicity stunt, complete with a bustling press conference this afternoon. Nigam did make efforts to clarify his issues as a secular, general issue and not limited to any particular religion. The issue of religious tolerance-intolerance got sucked into the cocktail anyway, because in India "secular" means all religions rather than non-religion.
The unfolding also put a spotlight on the laughing stock of absurdity that the idea of fatwa has become in the recent years. Fatwas, which are technically a legal opinion rather than a binding ruling, have frequently been issued as a pure rhetoric effect in vacuum of the real world and practicality. A Google search of "ridiculous" leads to the suggestion of "fatwa" as the next word, followed by an abundance of question threads and listicles about the most bizarre of them populating the search results. While his statement was eventually clarified as a non-Fatwa, cleric Quaderi in this case was clearly not concerned that his words could be interpreted literally – for announcing rewards on silly causes is easy but to produce the sum isn't. Surely, something defined as an opinion by a legitimate body should try to be more discerning and incorporate real world sense into their invocations instead of diving headfirst at non-events.
The Sonu Nigam Twitter imbroglio reads like an unnecessary elongation of a battle-of-egos that skirts around the actual civic issue. It goes on, but what is being achieved? Any enforceable curbing of noise pollution of urban India — defined by acceptable time slots and decibel limits, and manifesting in greater forms than just Azaan calls — is yet to come up in discussion.
© IE Online Media Services Pvt Ltd