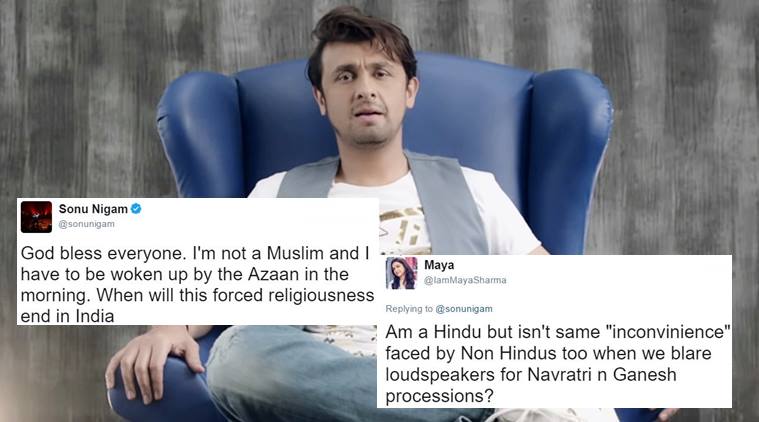 Sonu Nigam has raised a valid issue, but with a noisy set of tweets
Singer Sonu Nigam has had a sleepless night. And, on Monday, he decided it was time to vent his anger on loudspeakers that call the devout for prayer. Woken up by the Azaan at a local mosque, the singer took to Twitter and asked when this "forced religiousness" would end. But Nigam seems to have forgotten that he was in a way getting a taste of his own medicine. For at least a couple of decades the popular singer too has been the star of many a jagran, where the intention itself is to keep people awake. Not everyone who has to hear to this very loud form of devotion would have been appreciative of the same.
READ | Sonu Nigam azaan tweet gets Sonu Sood trolled. Twitter's reaction will have you going lol
Across India, we have all learnt to live with loud blaring speakers from all sorts of religious places, big and small. So Nigam's choice of words could have been better while highlighting what is a rampant problem, one that we really should not be adjusting to.
Over the years technology has in some ways diluted the sanctity of prayer. Electronic devices like PA systems beam prayers well out from places of worship. Mosques, temples and gurdwaras are all guilty of going high on decibels in a bid to be heard. And to add to the cacophony are the hundreds of processions that use really loud music to set the pace.
Also read: Sonu Nigam calls religion 'gundagardi' after being woken up by azaan, gets slammed on Twitter
As places of worship become increasingly surrounded by residential areas, we need to take a call on what is acceptable practice. Given the way urban societies are structured, at any given point in time there will be people who will be inconvenienced by loud noises. There will be those with illness, those who have come home after an overnight shift and, of course, the children. So should we really give the option to institutionalise noise in anyway?
There are a lot of loud things in our lives from traffic to low flying aircraft and unending constructions. All of these can potentially wake up someone who is resting after a tiring day or night at work. So it is time we looked at noise pollution as a bigger evil that needs to be silenced from our lives. Can't we do this without having the courts step in?
© IE Online Media Services Pvt Ltd