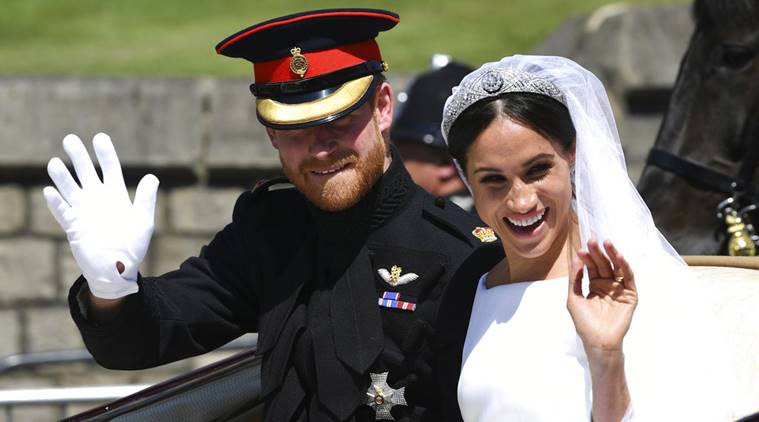 Royal caveat
It's bad enough when the groom's family is patted on the back for not being obnoxious and demanding at a regular wedding. But hailing the good folk from the House of Windsor as "progressive" because the royal wedding between Prince Harry and African-American actress Meghan Markle reflected her heritage as much as his misses the larger point: It has been clear since the French Revolution that royalty is expendable, and staying relevant is, in fact, the only way to stay relevant.
On Saturday, Bishop Michael Bruce Curry and cellist Sheku Kanneh-Mason did more than just steal the show. Curry's soaring sermon on love, invoking Martin Luther King, Kanneh-Mason's haunting rendition of Ave Maria and a wonderful performance by Kingdom Choir, a gospel group from London, did indeed provide a sense of contemporary diversity to an institution that is neither contemporary nor diverse. It has also been pointed out that Harry's great uncle had to relinquish the throne because he too wanted to marry an American divorcee. "Look how far the royalty has come," remark its admirers, even as the commentators at the event struggled to find more than patronising cliches to describe the less blue-blooded members of the wedding party.
The fact is that unlike in much of the world, including India where privy purses were abolished, British royalty is still a symbolic vessel of the country's sovereignty. More significantly, it still holds on to lands, titles and incomes on a scale that makes the "dynasty" problem in democratic politics pale in comparison. Like reality TV stars, the royal family is famous for being famous. Two generations ago, it would have been unthinkable for a monarch, or even a potential ruler, to marry unconventionally. In 2018, conventions have changed, as have families, marriages and everything that implies. Perhaps it is commendable that the Windsors have kept pace. But then, Markle's veil carried motifs from all the nations of the Commonwealth. At least in its symbolism, empire seems to stay the same.