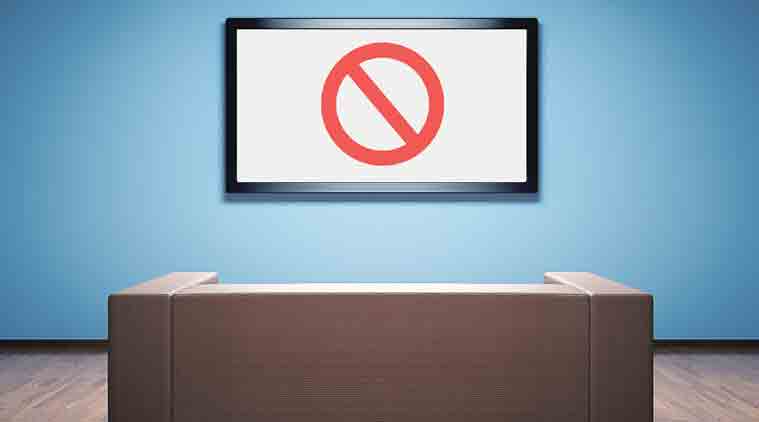 On the loose: White noise
A fitness chain in the US has decided to no longer play the news on their massive TV screens on the premise that it's not conducive to "a healthy way of life". For people who workout in the morning, often, that half an hour is all they have to stay informed, at least by credible sources. That is, if one can call TV news credible. For sure, it makes gym time much more productive. More interestingly, the statement released by Life Time gym suggests that many members requested this ban, saying the news was a source of "negativity". And their time would be better spent working out mindfully, while watching calmer images.
No doubt, in this age of polarisation the news is extremely stressful. Life is painful enough without cluttering your mind with the world's problems early in the morning. On an individual level, one can do nothing about them anyway.
The question begs to be answered on how it benefits anyone to start their day with a story on how a 14-year-old girl committed suicide for being stalked, relentlessly. Or watching the abomination of the Rohingyas, walking, always walking, with their meagre belongings on their backs to god knows where. If health is as much about the mind as the body, such distressing images can throw your equilibrium off kilter and provoke feelings of helplessness. Much easier, then, if your career doesn't demand it, to simply avoid the news, in totality. And if the stories we tell ourselves — or don't want to hear — involve some self deception, a valid justification has to be that we're entitled to choose or reject whatever it takes to get through another day.
Fundamentally, what these gym members are questioning is the perpetual white noise, hammering in the background, in all our lives. Everyone is sick of it. The growing aversion to TV news is a reaction to it coming at us at all times via flashes of breaking news, or provocative opinions on social media. In his book Antifragile, Nassim Taleb, a vociferous critic of TV news, argues very convincingly that it steers people towards scenes of horror, of war, displacement and terrorism, planting worries of the wrong risks in our heads.
Chronic stress and diabetes, or pollution, are, in fact, far greater risks to our future. They don't make for very compelling visuals. Taleb's limited but very relevant point is nothing of what you read in a newspaper or watch on CNN helps you make a better decision in your life, career or business. So watching footage of Syria or New York freezing over doesn't appear to be the route to accumulating any real, self knowledge. Knowing what's going on doesn't offer a competitive advantage. But it can be argued, it makes you a more interesting, even empathetic, person.
If we are to make any philosophical progress in our own lives, as the great sage Ramana Maharshi said, self reform automatically brings social reform. A parallel in this case would be to remove the irritants in one's life that impede our spiritual growth. So, pick your battles, and hang on to your sanity by opting out of the news cycle.
Except, one has to wonder, if by doing that we are somehow shirking responsibility by detaching ourselves from the pains and tribulations of our fellow human beings. The age-old wisdom to look within ourselves notwithstanding, wilfully not engaging with the issues of the day is a form of escapism.
It's only through absorbing situations and stories from all over the world that we can understand our own place in it. Like the heartwarming piece recently, about two babies that were exchanged at birth. The parents, after suing the hospital, decided to keep the child they'd brought up — knowing it wasn't theirs. The news, and not just conflict, often possesses the power to discombobulate with the truth: which is a universal language anyway.