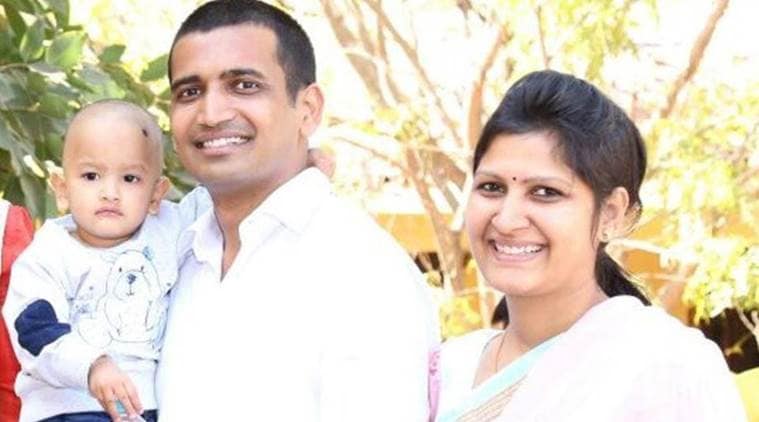 On the loose: Misguided Meanings
A social activist had filed a query under RTI with Gujarat State Commission for Protection of Child Rights to ask about the future of the three-year-old child whose parents left her behind to embrace monkhood. According to reports in all the newspapers, the successful Madhya Pradesh-based Jain couple, 30-something Sumit and Anamika Rathore have an array of impressive professional degrees between them and a real estate portfolio of a 100 plus crore. They have taken vows under the Shwetambar order of their religion — which requires complete renunciation of the material world and strict adherence to the principles of non-violence.
It appears, if you have enough money and family members willing to shoulder your responsibilities, you can waltz off to do your own thing with no particular social censure and zero legal consequences. Of all the reasons people have for abandoning babies — alcoholism, poverty or mental illness — never justifiable but perhaps understandable in desperate circumstances, the worst by far has got to be committing this atrocity in god's name. Initially, it appears people like this are genuinely born to a higher calling, their motives righteous and holy. After all, this is the land where Buddha left his family to seek Enlightenment. The ideals of Hinduism include Vanaprastha — when a man after fulfilling his duties to his family (note, after) forsakes all pleasures for a life of prayer. However, it is a mistake to confer even the slightest veil of sainthood on the Rathores just because wandering hermits, meditation and harsh austerity are entrenched in our mythologies and tradition.
The misguided Rathores' search for meaning may stem from the fact that in the larger scale of the universe, we, as a species are entirely insignificant. But meaning, first and foremost, begins with how our own lives pan out. There doesn't seem to be much point in deciphering the bigger existential questions while making those wholly dependant on us suffer. By all accounts, this couple decided to take sanyas when their baby was eight months old. It's a disturbingly callous decision, grossly unfair to somebody who didn't ask to be brought into this world. The Rathores are lousy parents alright and even, lousy children to their own parents. In the winter of their lives, when they may have wanted to wind down or pursue their own spiritual goals, their ageing parents are tasked with bringing up a child. There's nothing so antithetical to serious contemplation as the responsibility of a demanding toddler.
This child, meanwhile, will join a long list of people, real and imaginary, left to make sense of the cards the indifferent universe has dealt her. Abandonment is a widespread theme in literature and folklore, whether it's in Cinderella, Hansel and Gretel, Anne of Green Gables, or even the Bible, where Adam and Eve are banished from the Garden of Eden. The lack of absolute truths and perverse injustices, brilliantly evoked in books like the Harry Potter series convey the hope that when adults can't be relied on, the child leads the way, if not to a happy, at least an acceptable ending.