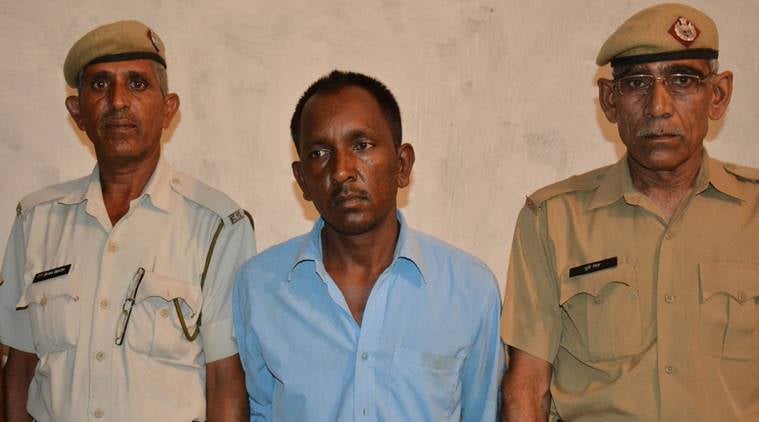 On the loose: Burden of Innocence
Former Chief Justice of the Delhi High Court AP Shah acknowledged last week that, in India, there are no avenues for recourse for those wrongfully incarcerated. Citing the example of the Ryan International School bus conductor, accused of the horrific murder of a seven-year-old child, the judge said there is no serious legislative remedy in India for victims of miscarriage of justice. There is virtually no compensation. Meanwhile, people's lives are destroyed by such accusations. The social consequences are inestimable, employment is hard to come by and persecution continues long after the victim has been absolved of the crime.
There can never be adequate compensation for shoving someone into jail without good reason, torturing and forcing them into a confession. It is worth remembering that prisons have their own hierarchies. By all accounts, child molesters and rapists are at the lowest level and the worst treated by officials and other inmates. After two months of enduring subhuman living conditions, threats, shackles and terror, it's going to be a long and difficult struggle to return to normalcy for this hapless bus conductor.
Yet, the bitter irony is that Ashok Kumar has been very lucky. There are thousands of other murders that don't make the 9 pm news. This was a high-profile case with intense media scrutiny and pressure to pin the blame on somebody. One can only wonder what would have been Kumar's fate if the police didn't have other serious leads to pursue. It sends shivers down one's spine thinking how many people must be languishing in jails for crimes they didn't commit.
Similarly, in the Aarushi Talwar murder case, the parents have been acquitted after spending four years in jail, and enduring a decade of speculation of whether they killed their daughter. They may be free but the speculation will never end. It raises the pertinent question, if dignity can ever be fully restored to those held guilty and then exonerated.
It is, perhaps, human nature to believe the worst about other people. The price of a wrongful conviction goes well beyond one man's loss of freedom. It's a cross the family carries for a lifetime. Labels, especially those brandishing 'child killer' or 'molester' are impossible to shake off. Intellectually, you may know Ashok Kumar is perfectly innocent but would you be comfortable if he was the bus conductor on your child's bus? Just the accusation is deeply discrediting. Some primal instinct kicks in and people want to keep someone condemned at a distance. These prejudicial attitudes are horribly unfair and impossible to counter even after an honourable acquittal by the court. It may be what prompted English jurist William Blackstone to observe in the 1700s, "It is better that 10 guilty persons escape than that one innocent suffer."
In other well-known cases of brutal violence in India recently, citizen participation has been huge. There were candlelight vigils for Nirbhaya and Facebook pages called 'Justice for Aarushi'. Ashok Kumar may not have lost his life but he is a victim alright, marked in public memory, only for being in the wrong place at the wrong time. There's no one raising money for his future, or fighting for his devalued social identity. No politicians are going to his house to commiserate at his plight. He will eventually be a footnote, in the Ryan school trial while in his own life, the occasional murmurs will surface—did he, or didn't he.
This subliminal contempt for wrongly convicted people may be what makes the redemption narrative so compelling in popular culture. The harm inflicted on people like Kumar is easier redressed within the framework of a book or movie, than by law. Like the quote from the classic film The Shawshank Redemption about the enduring power of hope for the truth, even in a jail cell: "That's where I want to live the rest of my life — a warm place with no memory".