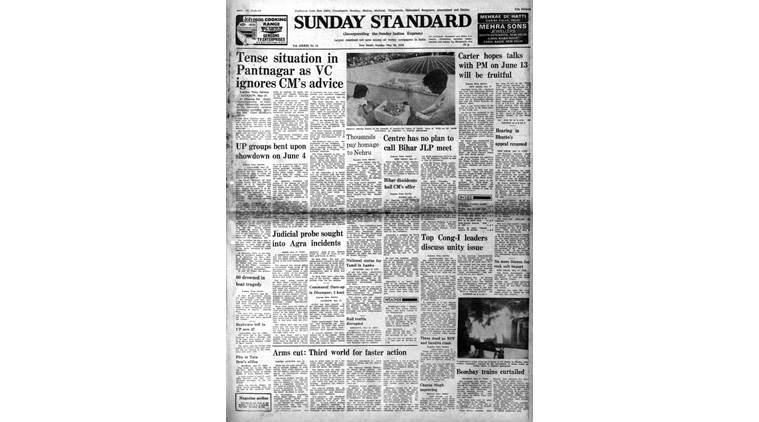 May 28, 1978, Forty Years Ago
Bhutto Trial
The Pakistan Supreme Court resumed the hearing of the appeal of the former Prime Minister Z A Bhutto and four others against their death sentence, according to Radio Pakistan. Yahya Bakhtiar, the defence counsel, while concluding the analysis of the evidence of Ahmed Raja Kasuri, said that the evidence cannot be relied upon. Bakhtiar began the analysis of the evidence of Masud Mahmud, former director-general of the defunct Federal Security Force (FSF) under Bhutto. Mahmud had turned approver in the case.
60 Dead In Bihar
At least 60 passengers, including some women, were drowned in the Gandak river when the storm-tossed boat they were travelling in capsized near Sakhwa ghat in east Champaran district. The boat was carrying labourers returning from work.
Lankan Tamils Rights
A new Sri Lanka constitution being put into final shape by parliamentary committee will guarantee language rights to Sri Lanka's 2.6 million Tamils, government sources said. The new constitution is likely to be presented to Parliament before July 22, the first anniversary of President Jayawardene's government. Sources said the chapter on language in the new constitution provides for Sinhala, the majority language, to remain as the country's official language. But Sinhala and Tamil have also been jointly designated national languages.
Carter To Desai
President Jimmy Carter has expressed the hope that differences between India and the US on the nuclear issue would be narrowed down as a result of discussions due in Washington between him and the prime minister, Morarji Desai. In the letter he wrote to Desai two two weeks ago, Carter has explained the Administration was doing its best to hasten the dispatch of 7.6 tonnes of enriched uranium for the Tarapur Atomic Power Station.