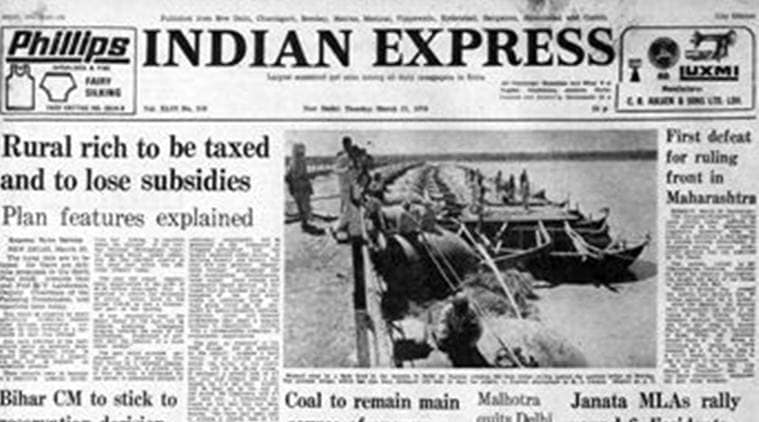 March 21, 1978, Forty Years Ago: Protests for Bhutto
Protests for Bhutto
Pakistan's noted military leader, Tikka Khan, was arrested just as demonstrations erupted in Lahore against the savage sentence of death by hanging against the former Pakistan prime minister, Z A Bhutto. Police used tear gas when these protestors, several thousand strong, turned out for the largest demonstration since Bhutto was sentenced to death for what has been described by his goalers as "a political murder" in 1974.
Demonstrators, calling for the ex-premier's release, set fire to four houses, three cars and a fire engine. The army ruler, Zia-ul-Haq, who rules Pakistan by martial law, has banned all political activity to cope with the pro-Bhutto unrest. Tikka Khan, his predecessor as army chief, was Bhutto's national advisor.
Rum and Tea
Rum costs less than tea or coffee. This is what the defence authorities have realised after assessing the expenditure on tea or coffee if one of the two were to substitute the rum distributed free at present to the forces on the front. Two pegs of rum cost 26 paise since it is purchased in bulk, without paying excise or import duty. Two cups of hot tea or coffee, it has been worked out, will cost 75 paise. This will put an additional burden of Rs 2 crore per year. Therefore, for the time being, the decision of defence authorities is to take up the question substitution in the final stages of prohibition.
Tax on rural rich
The rural rich are to be taxed for there are definite proposals in the Sixth Plan draft towards that end, D T Lakdawala, deputy chairman of the Planning Commission, said. This would be achieved by direct agricultural income-tax imposed either through progressive surcharge on land revenue or a surcharge on cash crop average. Also, such subsidies to the agricultural sector as generally benefit the bigger farmers would be phased out. Moreover, a progressive cess will be imposed on marketable produce, Lakdawala said.