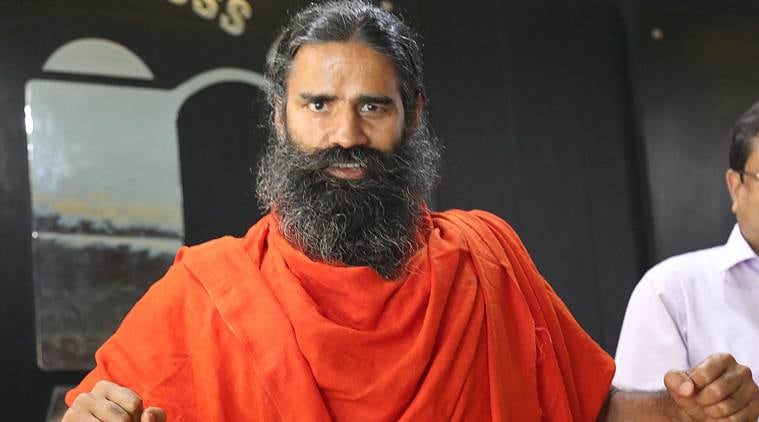 Jean therapy: Spinning one's own yarn is great but wearing it is quite another
Yoga guru Baba Ramdev inaugurated Patanjali's first apparel store in Delhi on Dhanteras. Patanjali Paridhan is touted to be an "exclusive one-stop solution showroom", selling everything from ethnic to formal wear, and more specifically, an original range of "swadeshi" denims — made with organic Indian materials. In the past, Ramdev has been very vocal about his distaste for jeans, disparaging them as a western concept, but now he says it is possible to marry modernity with spirituality. "People are wearing torn jeans these days. We haven't ripped them so much as to lose our Indianness and our values," insisted Ramdev at the launch of his store, in interviews played across various channels. "We want ordinary people to feel proud of wearing a domestic brand." Paridhan Jeans will cost between Rs 500 and 700 a pair. Even in international chains like H&M, it would be difficult to find a pair of jeans for under Rs 1,200.
One has to wonder what insight Ramdev has into the modern shopper if he thinks the college-going student will be more motivated by clothing that's a statement of Indian identity, vis-a-vis an established brand that has a legacy of enduring coolness. Judging by the queues at Zara in Delhi, it's clear the youth seek trendy and inexpensive fashion and they couldn't care less about whether they're brandishing the right values. It's an appearance-conscious generation and they want clothes that make them look good, first and foremost. Paridhan jeans may score over Levis when it comes to price but the test really is whether they can compete style-wise. The debacle of the marketing disaster that was the Tata Nano comes to mind. The brand assumed that affordability was a key factor for the masses and touted the Nano as the "world's cheapest car". It turned out, as any psychologist could have assessed, even lower-income groups were horrified at the idea of driving the cheapest car in the world and rejected it because they felt no pride — only embarrassment — in saying they owned a Nano. Similarly, it's one thing buying Patanjali ghee and consuming it in the secrecy of your home. It's totally another, wearing Paridhan jeans and flaunting them among your friends.
It was perhaps inevitable that the splashiest launch ever of an Indian denim had to have a yoga and spiritual guru at its helm. Swadeshi yarn, is, after all, an ideology that resonates with Indians. There are plenty of interesting new fashion brands such as Nicobar and The Loom that have spun a successful story around handmade, homegrown Indian textiles as a true marker of luxury. The more discerning consumer is open to shifting to sustainable materials and sees value in wearing something authentic and not mass-produced. Denims, too, have staunch proletariat roots and they have traditionally been a fabric of revolution. When the Berlin Wall was broken down, the most iconic image captured people on both sides sitting on the wall as 20 years of differences came to an end. What was common was that on both sides there was a humongous sea of blue jeans.
We live in cynical times. Ramdev's insistent comparison of how khadi led to the freedom struggle in the last century, and how Patanjali Paridhan can potentially be a way forward for economic independence in this one, is unlikely to gain much traction. However, if the design is right, just maybe, there's a fighting chance for his denims. The fact is even the most status-conscious will dump a designer brand for a cheap pair of jeans, if it shows off a posterior to advantage. Irrespective of the socio-economic group, everyone's looking for exactly the same thing in a purchase of denims — how good you look when you pour yourself in them. To get to that level, of manufacturing "strinny" and super skinny, boot cut and boyfriend, and the hundreds of other bewildering choices that can baffle the most committed shopaholic, Patanjali will need to rely a lot more on innovation than Indianness, to thrive.
More From Leher Kala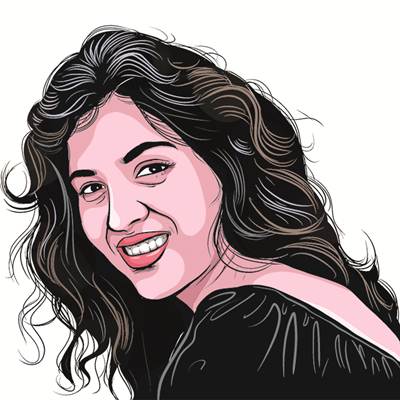 On the Loose: Mind your Manners

Half the world's problems would probably vanish the day people stopped dictating to other adults how they should live, and behave...

On the loose: Burning truth

How a choked city killed a beloved festival..

Just Say Sorry

Offence is not always the best form of defence. ..