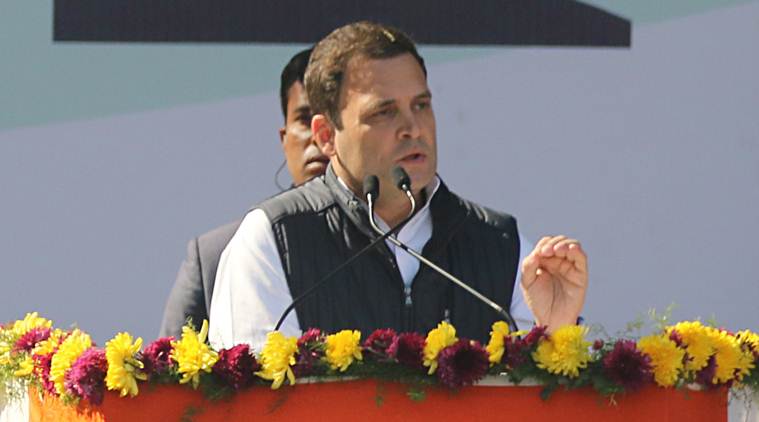 Inside track: Gift rapped
President Ram Nath Kovind does not gift replicas of the Taj Mahal to visiting dignitaries, as was the custom in the past. However, it is not Kovind who is responsible. The practice of presenting Taj Mahal replicas as a memento was discontinued during the tenure of his predecessor, Pranab Mukherjee. The decision was taken after discussions with representatives of the Narendra Modi regime, who suggested that it might be more apt to present a copy of the Gita or other objects reflecting the country's civilisation and culture.
Sonia wants a break
With Rahul Gandhi's elevation as the Congress chief, the question is what role Sonia Gandhi will assume in the new regime. The party is keen that she continue in an important advisory capacity so that some enthusiastic new office-bearers can be reined in, if necessary. Also, the Congress's allies feel comfortable dealing with Sonia and are unaccustomed to interacting with Rahul, except for a few younger generation leaders, such as Akhilesh Yadav. Sonia is, however, not keen to take on any party responsibility immediately. She wants to take a break and make a long trip to visit her ailing mother in Italy.
The Rahul impact
The Gujarat results will indicate how seriously the voters of the state take Rahul Gandhi. But Prime Minister Narendra Modi certainly does. Since Rahul described his government as 'suit boot ki sarkar', the PM has seldom worn a suit. Rahul takes credit for the government changing GST rates, after he dubbed GST 'Gabbar Singh Tax'. Recently, when Donald Trump put up a pro-Pakistan tweet, Rahul tweeted cheekily that maybe it was time for Modi to hug Trump; a caustic reference to the PM's overenthusiastic way of greeting world leaders.
Subsequently, Modi was noticeably less demonstrative while greeting Barack Obama in Delhi and Trump in Manila. Modi's shrill and un-statesmanlike accusations and resorting to the ugly communal card at the fag end of the Gujarat campaign suggest that the BJP was running scared since there was a visible anti-incumbency mood. Modi, a seasoned campaigner, knows that popular mood can at times override caste factors, organisational advantage and conventional wisdom. His last-minute intervention may have turned the tide, but at a cost to his image.
Missing Pitroda
Some time ago, Rahul's key adviser Sam Pitroda toured Gujarat, talking to party workers to select points for the party's manifesto. However, when the Congress manifesto for Gujarat was released, Pitroda was not present. The US-based technocrat is not to be seen in Gujarat, and when he has to interact with party workers and voters, he does so through Facebook. Pitroda seems annoyed with state leaders, who have often ignored his advice.
Religion and politics
Rahul Gandhi's visit to 27 temples during the Gujarat campaign was a smart tactic. The BJP has a clear advantage among religious voters. Most of the mutts, sects and holy pilgrimage places in Gujarat are aligned with the BJP. Morari Bapu, who has a huge following in the state, supports Narendra Modi. Ramesh Oza, one of the most influential religious leaders — with, among others, the Ambanis as devotees — has released a video supporting the GST. His recorded message explains that when a train changes tracks, its speed falls temporarily, but it soon picks up momentum. A majority of the Swaminarayan sects are also with the BJP, as are most bhakts of the Jagannath temple, Gayatri Pariwar followers and believers in the Jalaram temple of Jetpur in Saurashtra. Only the Khodaldham temple officials are sharply divided on their political affiliations. The Khodal Maa temple is the main shrine for the Patels.
Surrogate candidate
Facing shortage of funds, the Congress nominated at least one rich businessperson per cluster of constituencies to help finance its campaign in a region. Bachubhai Patel, a Mumbai businessman, was selected for the Rapar seat in Kutch. But at the last minute, an allegedly trumped-up case of fraud was made against Bachubhai, forcing him to nominate wife Santokbehn Arethiya instead. A shy housewife, Arethiya often did not even leave the car to sit on the dais, and let her husband do the talking. The slips handed out to voters and party posters also had Patel's photo. An advantage he enjoys is that he can host what are known in local parlance as 'chicken-mutton parties'. His rival candidate, Pankaj Mehta, is a conservative Jain.