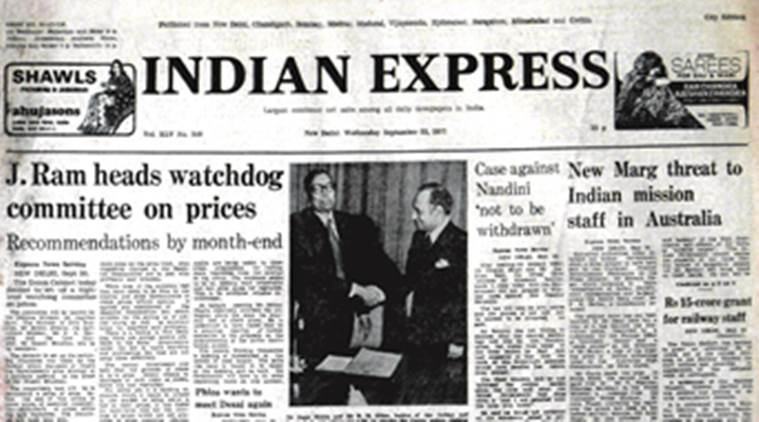 Forty Years Ago: September 21, 1977
Phizo Wants Talks
The rebel Naga leader, A.Z. Phizo, has expressed the desire to hold further talks with the prime minister, Morarji Desai, and other central leaders to resolve the Naga tangle. In a letter addressed to his brother, Keviyallay, from London, the self-exiled underground leader has said his recent meeting with Desai in London was not a failure, as interpreted by Desai. "We made a beginning which has set the ball rolling," he added. Phizo's letter is a virtual volte face and an anti-climax to his call to the underground Nagas to revive the insurgency. He has, however, given no indication of his change of heart or expressed his willingness to give up British citizenship and accept the Shillong peace accord, which are the main hurdles in the way of reopening the dialogue with New Delhi.
JP on Janata
Jayaprakash Narayan said that in the success of the Janata Party lay "the last chance for democracy in India". JP said "every effort should be made to help the Janata Party succeed." If it did not, the consequences might be disastrous as there "seems to be no alternative to dictatorship. May be, Mrs Indira Gandhi' dictatorship, may be Mrs someone else's". JP was answering newsmen's questions on the possibility of strains and stresses in the Janata Party leading to its "disintegration". Cautioning critics against ill-considered comments on the rule of the Janata Party, JP asked, "How much time have the people given it?" As against the few months the Janata Party had been in power, the Congress had ruled for 30 years and left so many problems unsolved. He said the central Cabinet was composed of the best talent at the national level.
PM's Moscow Visit
Prime Minister Morarji Desai will visit Moscow for six days from October 21 at the invitation of Leonid Brezhnev, president of the Soviet Union and general secretary of the Communist Party.