Opinion
Forty years ago november 23 1979 pak spy fiasco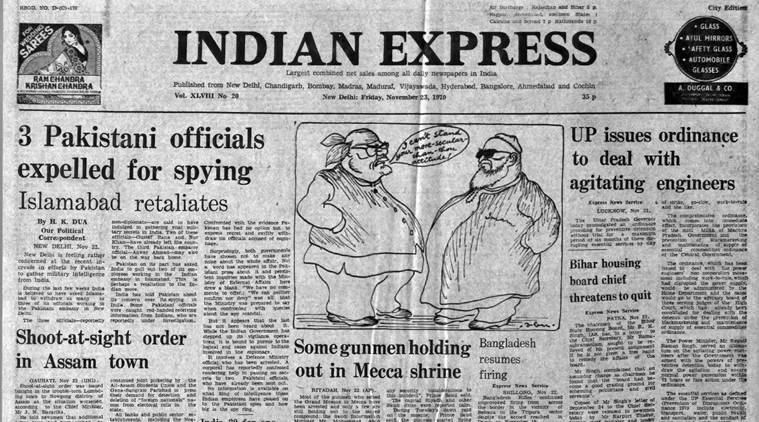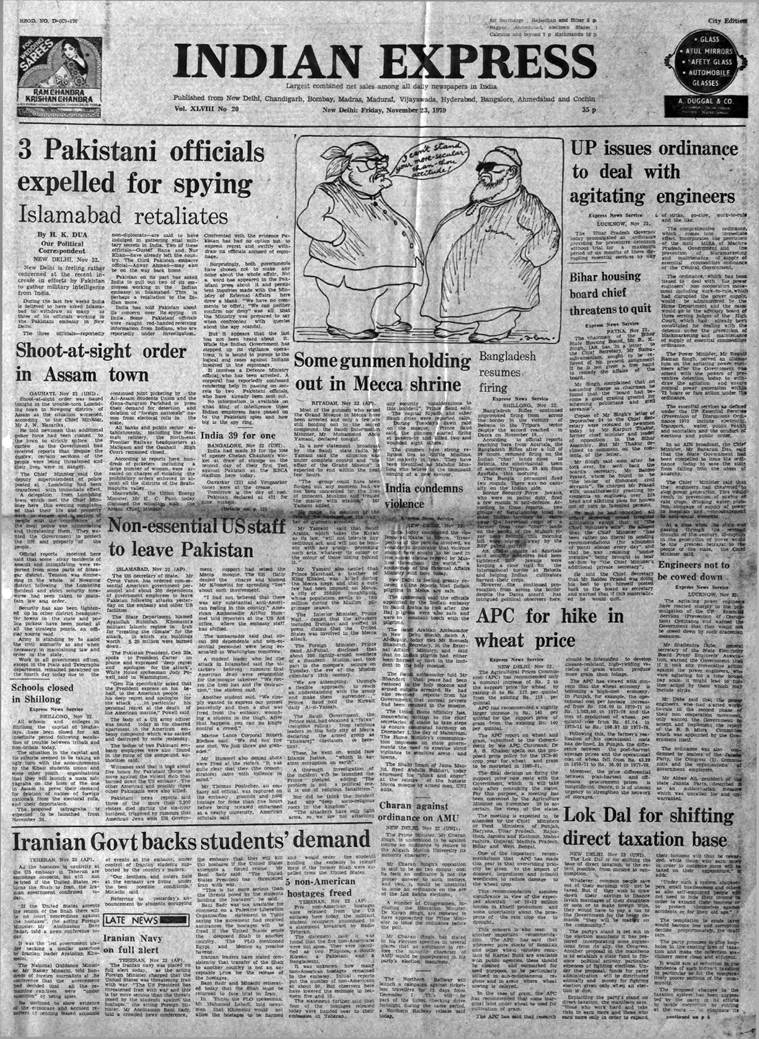 New Delhi is feeling rather concerned at the recent increase in efforts by Pakistan to gather military intelligence from India. During the last few weeks, India is believed to have asked Islamabad to withdraw as many as three of its officials working in the Pakistani embassy in New Delhi. The three officials — reportedly non-diplomats — are said to have indulged in gathering vital military secrets. Two of these officials — Gustaf Rana and Nur Khan — have already left the country. The third Pakistan embassy official, Anwar Ahmad, may also be on the way back home. Pakistan on its part has asked India to pull out two of its employees working in the Indian embassy in Islamabad.
Assam tense
Shoot-at-sight order was issued in the trouble-torn Lumbding town, in Nowgong district of Assam, as the situation worsened, according to the chief minister, J N Hazarika. He said that additional police force had been rushed to the town to strictly enfore the curfew as the government had received reports that despite the curfew, certain sections of the people were being threatened and their lives were in danger. The CM said the deputy superintendent of police posted at Lumbding had been transfered with immediate effect.
Mecca seige
Most of the gunmen who seized the Grand Mosque in Mecca have been arrested and only a few are still holding out in the sacred compound, the Saudi information minister, Mohammed Abdo Yamani, declared. In a new statement broadcast by the Saudi state radio, Yamani said the situation was under complete control and is expected to end within the next few hours. "The group could have been flushed out any moment had we not been concerned for the lives of innocent Muslims," Yamani added.