Opinion
Forty years ago november 19 1979 who is the cia spy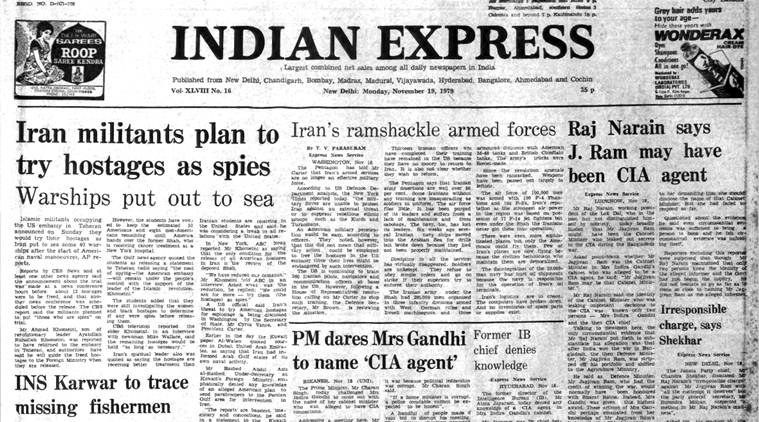 Who is the CIA Spy?
Raj Narain, working president of the Lok Dal, broadly hinted that Jagjivan Ram might have been the cabinet minster who leaked out secrets to the CIA during the Bangladesh war. Asked point-blank whether Ram was the cabinet minister in Mrs Indira Gandhi's cabinet who was alleged to be a CIA agent, he said: "Jagjivan Ram may be that cabinet minister." Narain said the identity of the minister who was leaking important decisions to the CIA was known only to two persons — Indira Gandhi and the then CIA chief. The only circumstantial evidence that Narain put forth to substantiate his allegation was that after India won the war in Bangladesh, the then defence minister, Ram, was stripped of his portfolio.
Charge Refuted
Janata Party chief Chandra Shekhar dismissed Raj Narain's "irresponsible charge" against Jagjivan Ram with "all the contempt it deserves'', but the party general secretary, Surendra Mohan, suspected "a method in Raj Narain's madness". Asked for his reaction to the Lok Dal working president's allegation during a press conference at Lucknow that "Jagjivan Ram might have been the CIA agent" in Mrs Indira Gandhi's 1971 Cabinet, Shekhar said: "This type of irresponsible statement only deserves contempt. Does it deserve any comment? Nobody takes Raj Narain seriously".
Iran Hostage Crisis
Islamic militants occupying the US embassy in Tehran announced on Sunday that they would try their hostages as Iran put to sea some 40 warships after the start of American naval manoeuvres, AP reports. Reports by CBS News, and at least one other news agency, said the announcement about the trial was made at a news conference hours before the 12 hostages were to be freed. The CBS report said the militants planned to put "those who are spies"
on trial.