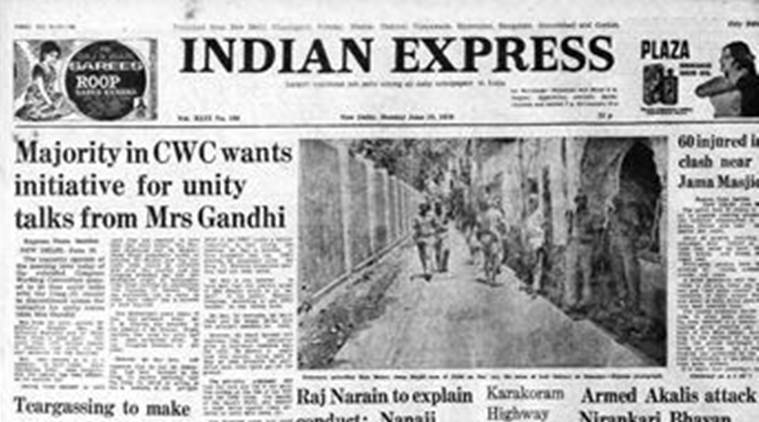 Forty Years Ago, June 19, 1978: Unity in disarray
The majority opinion at the meeting of the extended Congress Working Committee seemed to be that unity talks with Congress (I) should be discontinued unless the initiative for unity comes from Mrs Gandhi. But those for unity, notably Siddhartha Shankar Bay, Mohanlal Sukhadia and Rajni Patel, stuck to their guns. But they seemed to be in a minority.
Rift in Janata
The union home minister, Charan Singh, is reported to be "angry and aghast" at the rejection, by the PM, of a suggestion that the Janata Party president, Chandra Shekhar, should step down. The home minister is also upset that the PM does not see the merit in another suggestion put forward by the health minister, Raj Narain, that the national executive be replaced by a more representative body elected by all the Janata MPs, MLAs and MLCs pending the completion of the party poll in October next. The PM had observed that there was no question "in his personal view" of Chandra Shekhar and the national executive resigning before the completion of organisational elections in the Janata Party.
Sikh sects clash
One Nirankari was seriously injured when Akali supporters attacked the Nirankari Sat-Sangh Bhavan in Yamunanagar near Ambala. This ls the first clash between the Nirankaris and Akalis in Haryana after the issuance o f Hukamnama from the Akal Takht, in Amritsar, recently.
Jama Masjid violence
The police fired 22 rounds in the air to disperse clashing groups of two different communities in tho Kucha Chelan area near Jama Masjid. About 60 persons, including 13 policemen, were injured in the clash that lasted an hour. Soda water bottles and stones were freely used. Forty-seven persons have been arrested for rioting, attempted murder and arson.