Opinion
Forty Years Ago, August 15, 1979: President's plea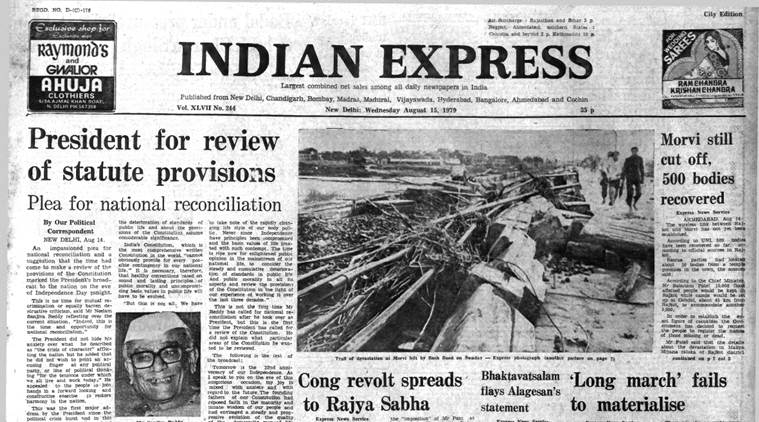 An impassioned plea for national reconciliation and a suggestion that the time had come to make a review of the provisions of the Constitution marked the President's broadcast to the nation on the eve of Independence day. This is no time for mutual recrimination or equally barren destructive criticism, said Neelam Sanjiva Reddy, reflecting over the current situation, "Indeed, this is the time and opportunity for national reconciliation". The President did not hide his anxiety over what he described as "the crisis of character" afflicting the nation but he added that he did not wish to point an accusing finger at any political party, or line of political thinking "for the tensions under which we all live and work today".
PM's Gag Order
RamaKrishna Hegde, general secretary of the Janata Party, criticised Prime Minister Charan Singh for issuing a directive to his ministers to not make public pronouncements on policy matters. Hegde described Charan Singh's directive as a "gag order".S He also criticised Charan Singh and his coalition partner, the Congress, for not having come out with any agreed common programme.
Bangladesh March
The much publicised "long march" to Pakistan by non-Bengali Muslims of Bangladesh through India did not come off because of tough security measures taken by the Bangladesh Rifles and the Indian Border Security Force. The Bangladesh Rifles informed K K Tiwari, DIG, BSF (northern range), that it had pushed the refugees out of Dinajpur town where they had gathered last week for the march. The BSF will, however, continue the vigil for two to three days before reducing the strength of its force on the north Bengal border, according to a top official. N C Pal, inspector general of BSF told UNI that there was no indication of any long march at any point along the 2,000 km India-Bangladesh border.