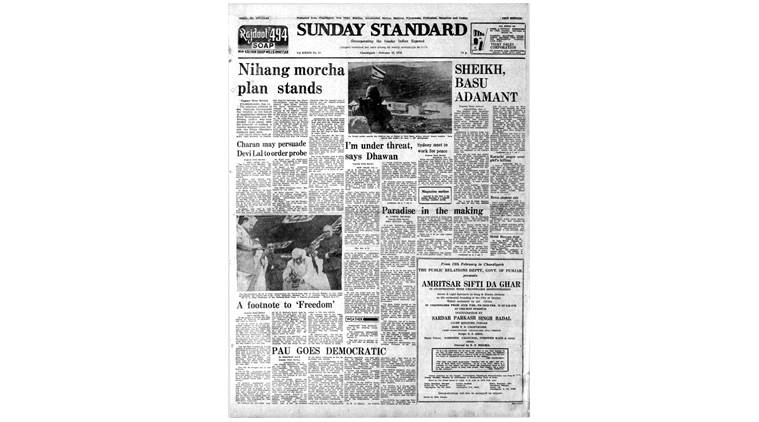 February 12, 1978, Forty Years Ago: Sheikh On Indira
Jammu and Kashmir Chief Minister Sheikh Abdullah said the former prime minister, Indira Gandhi, and her Congress party were defeated in the last elections because the people did not like the style of her centralised administration. Addressing a press conference in Calcutta, the Sheikh said that during the Emergency days, there was a distinct trend in the Central government for grabbing more and more powers. The chief ministers were foisted by the Centre and they were just dismissed at the Centre's sweet will. There was no trust and confidence in the state governments. "How can you function if you feel always that a Damocles sword is hanging over you, you can be dismissed any day," the Sheikh asked. On Mrs Gandhi's comment that the states are clamouring for more powers because the Centre is weak, he said: "She thinks that the Centre is weak because she is not there." When asked about his support to Mrs Gandhi and the Emergency, the Sheikh said he could not isolate himself from the rest of the country. He had to fall in line. He had no intention to quarrel with the Centre at that time.
Nihang Unrest
The adamant attitude of the Haryana government has resulted in the failure of negotiations between the state government and the Nihang leaders, who have decided to go ahead with a demonstration outside the prime minister's residence. The state government has refused to hold a judicial inquiry in the Pundri firing on January 15, which resulted in the death of four Nihangs.
Badal Intervenes
Punjab Chief Minister Parkash Singh Badal urged Union Home Minister Charan Singh to institute a judicial inquiry into the deaths of four Nihangs at Pundri, near Kurukshetra. Badal made a personal request to Haryana CM, Devi Lal, to at least institute a judicial inquiry into the firing, but had not succeeded in that.