Lifestyle
Halloween makeup inspiration tutorial tik tok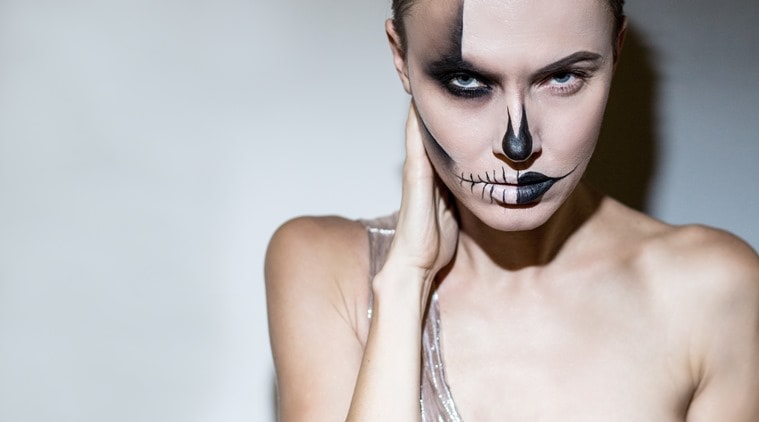 Halloween make-up is all about getting your creative juices flowing and showcasing what your wild imagination can bring to life. (Photo: Thinkstock)
It is that time of the year when scary make-up, ghost stories, spooky parties, creepy outfits are a regular. Halloween, which is celebrated on October 31 every year, is here and it is time to gear up to be the scariest character around.
Remember, Halloween make-up is all about getting your creative juices flowing and showcasing what your wild imagination can bring to life. The possibilities are endless. When it comes to your costume, your make-up is the most essential part. It defines your look and makes your costume stand out. You might not possess the artistic talent yourself, however, you can always find a make-up artist to help you or even better get some cues from these TikTok videos as they cover your make-up department.
Devil or angel?
This doesn't require a lot of effort. If you are looking to turn heads this Halloween, go for this devil or angel look. Add a little glitter to make it a bit more alluring yet spooky. Check the video for steps to achieve the look.
Fake mask make-up
What better than a spooky fake mask make-up? it's realistic and we are pretty sure you will have a fun time doing it. Draw an outline on your face carefully and fill it properly. Make sure you blend in properly and add enough shadow to make it look real. This is another easy Halloween make-up tutorial. Gather your girls and have a fun time doing this as you plan to spook the town out.
Alien make-up
Make people wonder if aliens exist for real as you choose to become one tonight! The alien Halloween make-up is certainly exceptional given how almost everybody wants to be a Joker or Harley Quinn. Go scare them with this spooky make-up and get all the candies.
Two sides make-up
Want to give people a fright? Go for this two-sided make-up look. It is classic and won't go out of style ever. This is commonly used in dramatic appearances and stage plays. The video shows the tutorial of a girl going for two make-up sides — a clown and a girl. It is a lethal combination that can scare anybody! Check out the video to know how to get the look.
This make-up look might not be spooky but is certainly glamorous and almost looks too good to be scary. But, hey! Halloween is all about getting your creativity out there. If you just want to enjoy it by not giving in to the tradition of scaring people, don this look. It's blingy and gorgeous at the same time. What more do you need?
© IE Online Media Services Pvt Ltd