Lifestyle
This is why your hair is often oily during winters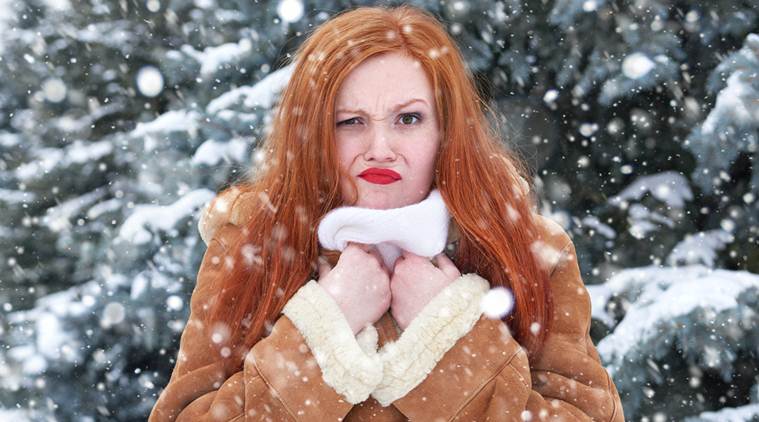 Here are some tips to keep the oiliness away. (Source: Getty/Thinkstock Images)
Having a good hair day can be a tricky affair. You might be in a jolly mood but your hair might just act weird all the time, especially in winters. Even after regular washes, your hair might end up feeling greasy as the scalp tends to get scaly due to weather changes, hormonal imbalances, products you use and certain medical conditions.
In winters, the scalp continuously secrets oil, and if you do not shampoo, the excess oil accumulates, and so does dirt, dust and particles giving the hair a much oilier and greasier look. "Also, during this period, one wears warmer clothing like hoodies, turning up heaters in the room — all of which also stimulate excess oil production, and trapping of oils and dead skin cells on the scalp", says Dr Priyanka Reddy, Founder of DNA Skin Clinic.
Here are some tips to keep the oiliness away:
* Do not touch your hair frequently as you will end up transferring dirt from your fingers to your scalp.
* Wash your hair at right intervals, but keep in mind that over-washing can lead to increased oil production as the body tries to compensate for dry scalp. On the other hand, less wash can cause the accumulation of oils and fungal growth.
* Keep your pillowcases and combs clean.
* Avoid wearing tight bandanas frequently. If you do, make sure you wash them regularly.
* Avoid using a lot of hair products or straightening them too often.
* If you have an excessively greasy scalp and normal shampoos are not helping, consult your dermatologist to rule out psoriasis and seborrheic dermatitis which need medical treatment.
* Prepare a conditioner using aloe vera gel and mixing it with a tablespoon of apple cider vinegar and lemon juice each. Apply it as a conditioner. This acts against oily hair.
* Select the shampoos that are particularly for oily hair. The normal PH level of shampoo is 4.5, 6.7, and so for oily hair, you need more than that.
* Conditioners coat the hair, so those with oily hair should decrease the usage.
"Whatever the reason for oily scalp, using a gentle shampoo is useful. A little amount of warm oil followed by a mild shampoo is useful if the scalp feels very greasy and if there is dandruff. You can even shampoo twice a week. However, conditioner use should be restricted to only the tips", says Dr Smitha Warrier, Dermatologist at Fortis Hospital, Bannerghatta Road, Bangalore.
When it comes to picking the best shampoo for oily hair, Dr Pankaj Chaturvedi, MD Director, Consultant Dermatologist and Specialist Hair Transplant Surgeon, MedLinks, suggests checking the ingredients label and looking for components like:
* Molecules like selenium sulfide, ketoconazole, salicylic acid. This will help take care of the oils and fungal element associated with greasy scalp.
* Acai berries: Full of folic acid, zinc, and vitamins A, C, E, and B, acai berries keep your scalp healthy and balanced.
* Chamomile: Look to chamomile extract in your products. It is a gentle, nourishing cleanser that strengthens your hair from within.
* Green tea: Another ingredient that works wonders with balancing your hair and scalp's moisture levels, green tea can reduce sebum production.
* Marshmallow root: With its soothing and antibacterial properties, marshmallow root can restore your scalp while also gently softening your hair.
* Keratin and other proteins: If your ends are dry, use a keratin-infused product to strengthen and restore your hair.
© IE Online Media Services Pvt Ltd