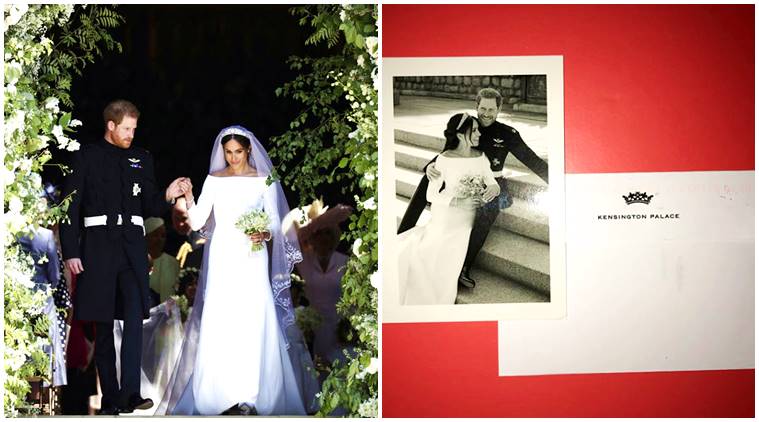 Royal Wedding 2018: Prince Harry and Meghan Markle send thank you cards to well-wishers
In one of the most awaited fairy-tale moments of the year, Prince Harry and Meghan Markle exchanged vows at the St George's Chapel in England on May 19.
To thank every one who stood by them during the grand ceremony, which has become the highlight of the year, the royal couple sent out heartwarming cards to their fans and well-wishers. Shared by Royal Letters on Instagram, here's what the card read:
"The Duke and Duchess of Sussex have been overwhelmed by all the incredibly kind cards and letters they have received on the occasion of their Wedding, and are so touched that you took the trouble to write as you did. It really was most thoughtful of you and greatly appreciated by Their Royal Highnesses who send you their very best wishes."
Catch a glimpse of the card here.
The royal family, hundreds of celebrity guests such as David Beckham, George Clooney, Oprah Winfrey, Priyanka Chopra and millions of viewers across the globe witnessed the grand wedding in the quaint English town. People cheered as the beautiful Markle walked down the aisle accompanied by Prince Charles and 10 young page boys and bridesmaids, while Harry waited in a dark formal military dress.
After a beautiful ceremony at the St George's Chapel, the two left in a carriage to take a tour around Windsor. Once the short ride was over, the newlyweds were back to attend the reception hosted by the Queen.
Isn't it a beautiful thank you card? Share your thoughts in the comments below.
© IE Online Media Services Pvt Ltd